Help us save the orangutan by adopting Mema for yourself, a friend or a family member for just £10 a month.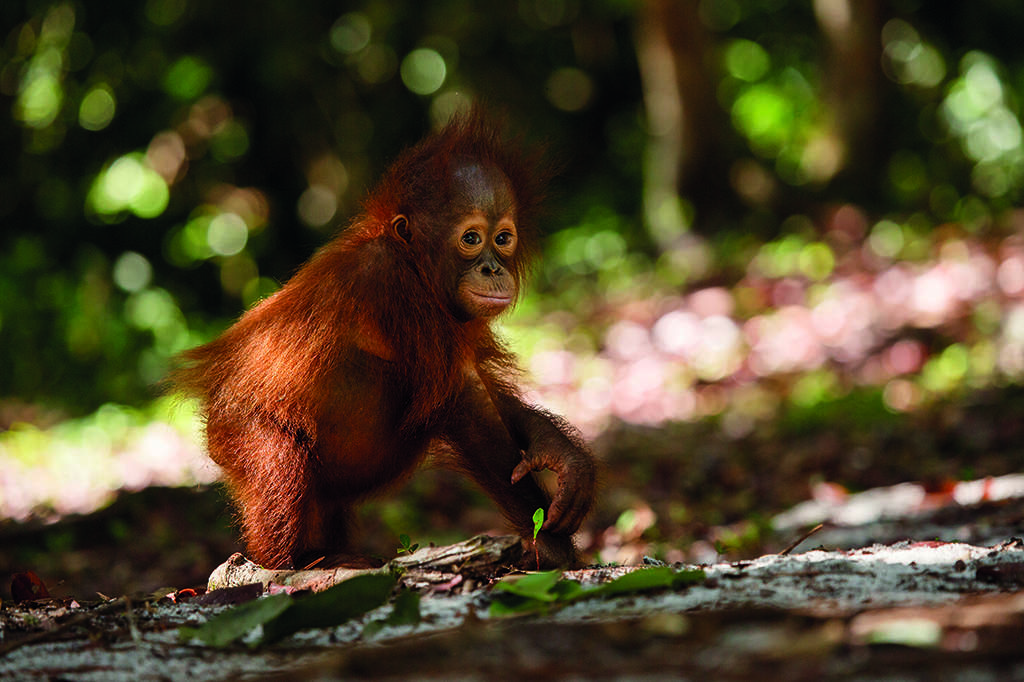 Today Mema is thriving despite a tough start in life. Gradually she is turning into a happy and brave orangutan. But her story is tragic.
On June 1st 2016 the rescue team at the Nyaru Menteng orangutan rehabilitation centre received a call from a man who claimed to have found a lonely orangutan baby in a burnt down peat forest.
When the rescue team returned to Nyaru Menteng the vets could ascertain that it was a 4-5 months old female orangutan. She was close to dying of starvation and exhaustion and had wounds from air riffle bullets on her body.
Whether her mother died trying to save her from the bullets or from the forest fires, we will never know. But she wouldn't have left her baby alone. Orangutan mother's will protect their babies to the death, curling up around them in an attempt to protect them.
Today Mema is thriving
Below is a video from Mema's first days at the centre.

It is quite a different Mema we see now. She is enjoying herself in Forest School and her playful and friendly nature allows her to easily make friends with newcomers. While her skills are impressive, Mema still relies on babysitters to help her.
---
---
Facts about Mema
Sex: Female
Centre: Nyaru Menteng
Arrival: 1 June 2016
Age upon arrival: 4-5 months
---
Save the Orangutan is registered by the Charity Commission of England and Wales, Charity Registration Number: 1133204