Help us save the orangutan by adopting Meryl for yourself, a friend or a family member for just £10 a month.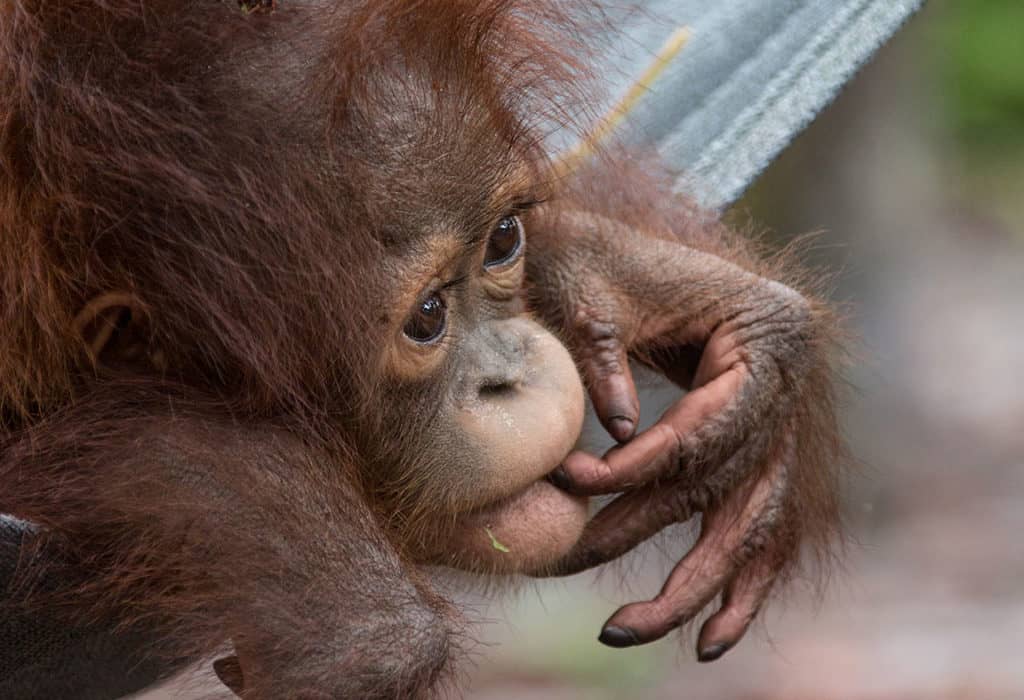 Meryl became one of the youngest orangutans in our adoption programme when she arrived at Nyaru Menteng. She is easily recognisable with her deep brown eyes, drawing you in.
Meryl lost her mother way too soon. She was only 8 months old when she was found with a family who kept her as a pet. When the rescue team from Nyaru Menteng arrived, she was curled up in the bottom of a basket. The veterinarian was shocked to look in the basket. There was no joy to be seen in Meryl's big brown eyes. She stared blankly ahead. Her arm was broken, she was malnourished, and her legs were injured. The team immediately brought her back, and the veterinarian did not take her eyes off of Meryl on the way back – not even for one second.
As soon as Meryl was able to use her legs again, she proved to be a very active orangutan. She was climbing the trees diligently already six months after her arrival at Nyaru Menteng. She progressed from baby school to forest school in 2017, joining the older orangutans.
Meryl is thriving today
The video below is from Meryl's time in baby school.
---
---
Facts about Meryl
Sex: Female
Centre: Nyaru Menteng
Arrival: 7 January 2015
Age upon arrival: 8 months
---
Save the Orangutan is registered by the Charity Commission of England and Wales, Charity Registration Number: 1133204