Help us save the remaining orangutans by adopting the orangutan Valentino for yourself, a friend or a family member for just £10 a month.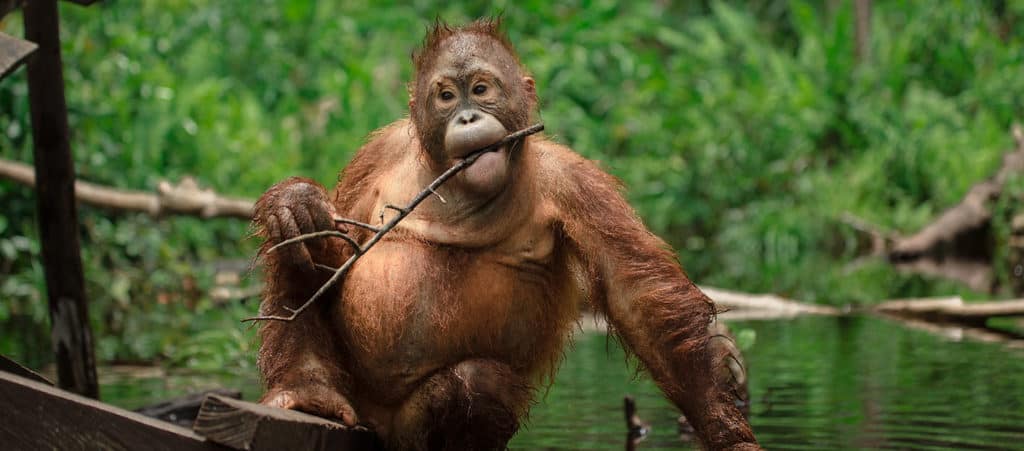 Valentino arrived on Valentine's Day, hence his name. However, no one could have predicted that he could not live up to his loving name.
Valentino was a fragile little infant of just 5-6 months when BOS Foundation took him in. The rehabilitation centre's rescue team had been called out to a village in the central part of Borneo. A trucker had spotted a lonely and abandoned orangutan infant on a river bank. We fear the worst for his mother since an orangutan never leaves her offspring. The rescue team therefore brought him back to the centre, where his zest for life returned after intensive initial care.
In 2018, Valentino joined the older orangutans in forest school. He is a proper little rascal in school and he loves to play. He often neglects nap time because he is too busy climbing the trees or playing on the swings with his good friends.
---
Valentino grows and progresses
Watch a short video about Valentino and his story below.
---
---
Facts about Valentino
Sex: Male
Centre: Nyaru Menteng
Arrival: 14 February 2015
Age upon arrival: 5-6 months
---
Save the Orangutan is registered by the Charity Commission of England and Wales, Charity Registration Number: 1133204