When orphaned orangutans have gone through a successful rehabilitation process, they are ready to be released into the wild. Seven orangutans reached the end of their rehabilitation journey last week.
Amber, Barlian, Darryl, Reren, Suayap, Randy, and Unggang.
These are the seven orangutans who have spent the last few years in safety at the Nyary Menteng Rehabilitation Centre. In Forest School they have learned the necessary survival skills that an orangutan mother usually teaches her offspring. On a Pre-Release Island, the last step of their rehabilitation, they have tested their own skills in natural surroundings while still being monitored. And now it was time. They were ready for life in the wild!
They were released on Thursday last week after a long journey to Bukit Baka Bukit Raya National Park (TNBBBR). To date, a total of 174 orangutans have been released in TNBBBR.
Read: Valentino and Cinta Start Life on Pre-Release Island – The Last Step Before the Wild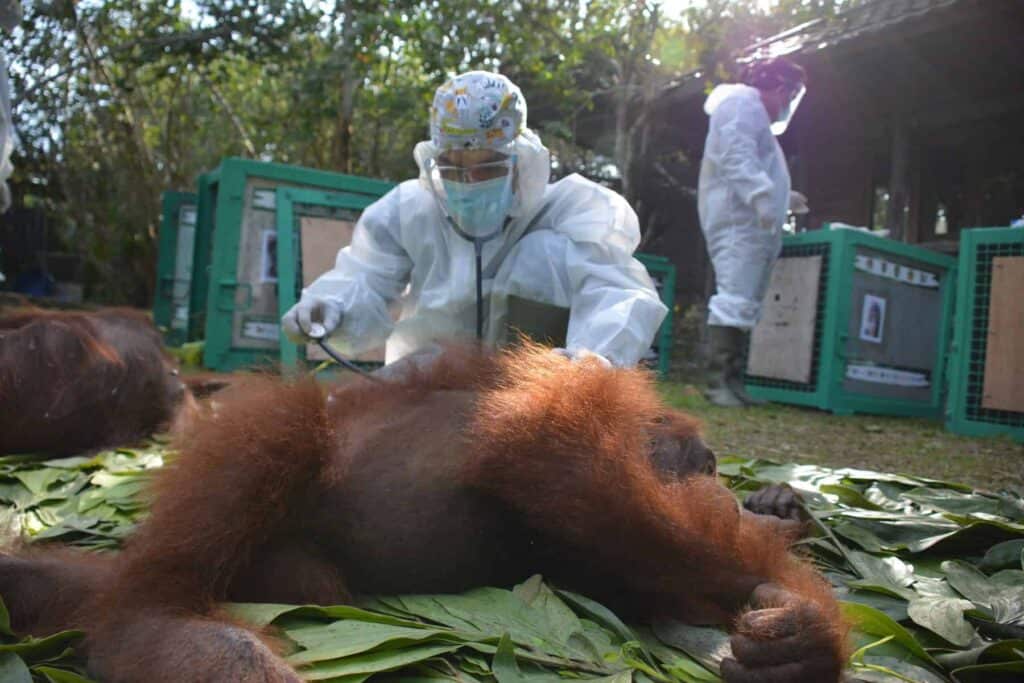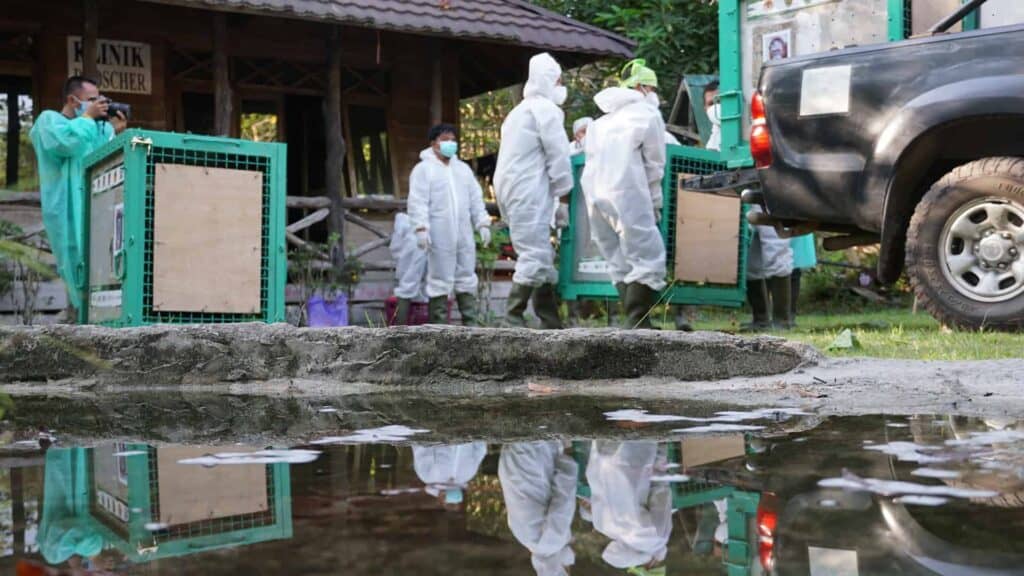 Orangutans with different backgrounds
The released orangutans consist of four males between 10-14 years old. The three females are 8, 16 and 22 years old.
Five of the orangutans were handed over from local residents, one orangutan was repatriated from Thailand, and one individual was rescued by BOS Foundation and the Central Kalimantan BKSDA wildlife rescue team.
Orangutans only live in Borneo and Sumatra, but there are unfortunately many examples of illegal wildlife trade where orangutans are smuggled to other countries and used for entertainment or as pets. Therefore, it is very positive if an orangutan can be repatriated and complete a  successful rehabilitation process.
The released orangutans will be monitored by the Post-Release Monitoring team who ensures that the orangutans can manage well on their own in the wild.
The release was carried out by our Indonesian partner BOS Foundation, The Central Kalimantan Natural Resources Conservation Agency (BKSDA) and TNBBBR National Park.
Support our work: Become an Orangutan Partner.