The release of eight orangutans from Nyaru Menteng at the beginning of August was also the first time a new area in Bukit Baka Bukit Raya National Park was being used. It is not easy to get there, but it is an untouched food-rich area – and therefore perfect for orangutans. 
A 19 hour journey and a challenging terrain with fast-flowing rivers bordered by large boulders and steep contours.
These are the conditions for reaching the new area at the Hiran watershed in Bukit Baka Bukit Raya National Park (TNBBBR), where eight orangutans have now been released from Nyaru Menteng.
So far, the destination of the national park has been Bemban watershed and a 15 hour journey. However more released orangutans require more space.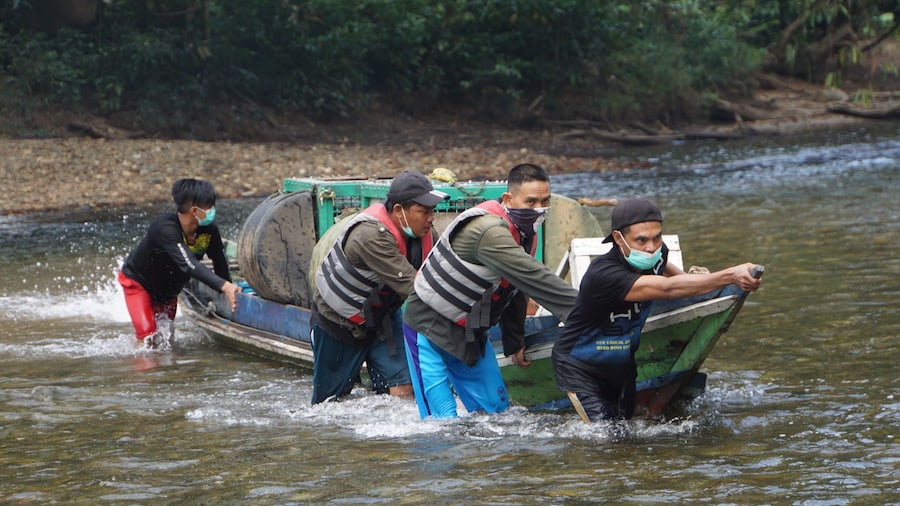 Many orangutans are ready for a life in the rainforest
The new release site is carefully selected because of its surrounding, an untouched food-rich area. It will also give the orangutans the chance to occupy new territories and minimize foraging competition. At the same time it will ensure a more evenly-distributed orangutan population.
The areas of TNBBBR suitable for orangutans currently cover 56,649 hectares of the national park's total area of ​​128,390 hectares. Up to 450 orangutans will be able to live here. The new area is 29,000 hectares with space for 241 orangutans.
New efforts in Bukit Baka Bukit Raya National Park
So far, 128 orangutans have been released in TNBBBR, but the search is ongoing when it comes to finding even more suitable rainforest areas in both Central Kalimantan and East Kalimantan for the many orangutans still in care at the two rehabilitation centers.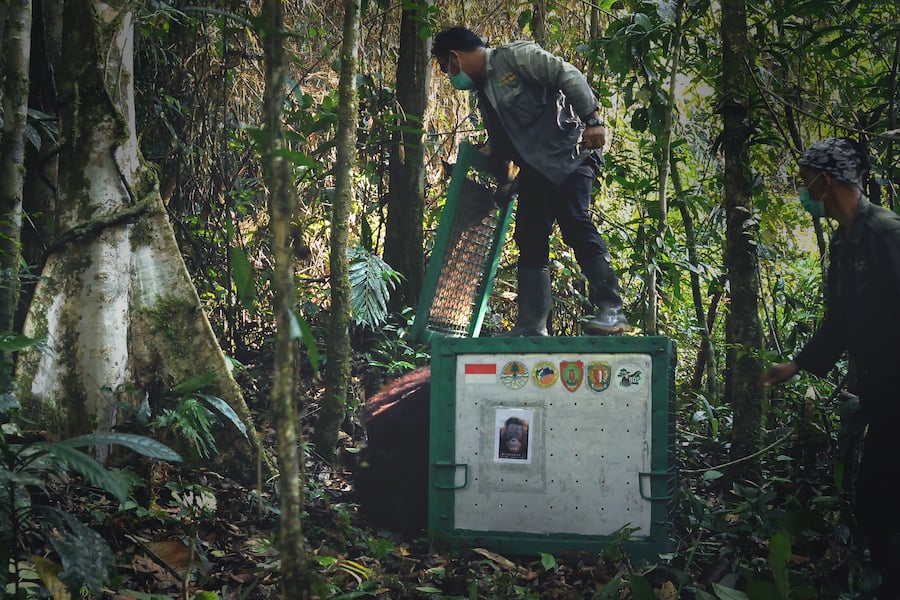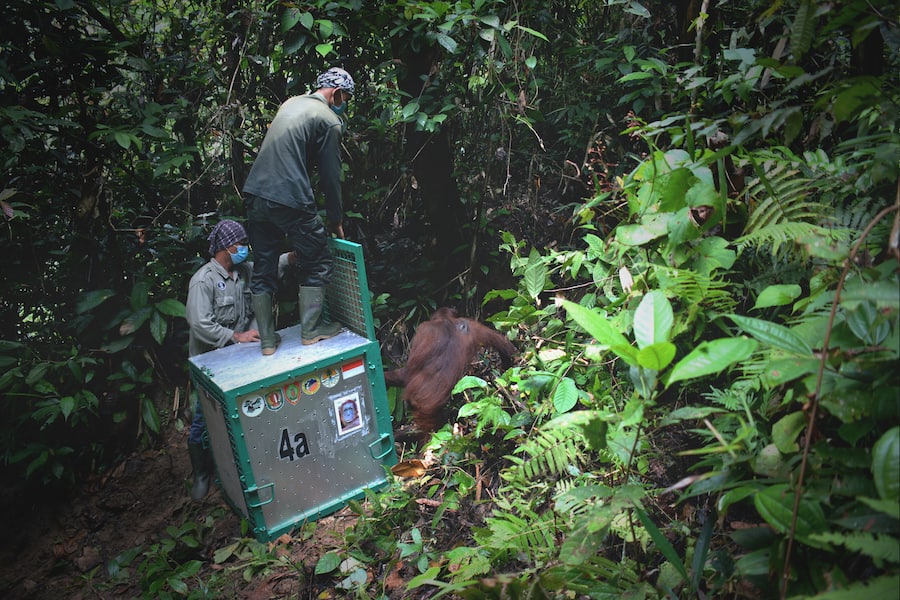 The eight new orangutans in TNBBBR
It was three males and five females who recently left Nyaru Menteng to begin a new life in the rainforest.
Jack, Lasa, Lyeka and Pandaran departed on July 30 and were released the following day, while Romeo, Melisa, Tingky and Trixie began their journey on August 1st. They also arrived the following day. 
For this release Save the Orangutans partner BOS Foundation collaborated once again with the Central Kalimantan Natural Resources Conservation Agency (BKSDA), the Bukit Baka Bukit Raya National Park (TNBBBR) authorities and USAID LESTARI.