On 27 August 2019, Save the Orangutan's partner BOS Foundation released four rehabilitated orangutans to the Kehje Sewen rainforest in East Kalimantan on Borneo. Soon after the transport cages were opened, the orangutans rushed up into the trees and the post-monitoring team began to discreetly observe the newly arrived residents.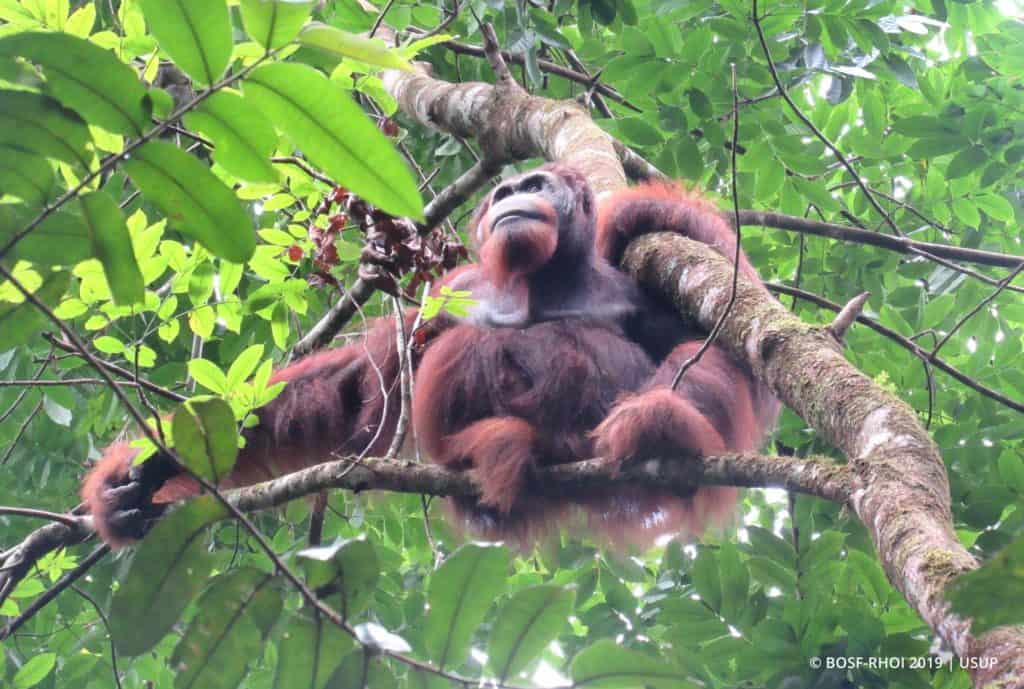 After a release, the task of the post-monitoring team is to monitor the released orangutans, from the time they wake up in the mornings to the time they build their nest for the night. The purpose of these observations is to ensure that the released orangutans adapt well to their new surroundings.
For the four released orangutans, this was not the end of the journey but rather the beginning of a new adventure! 17-year-old Misri did not hesitate when the door to his cage was opened. He rushed out and grabbed on to a liana in order to get up into a tree. On his way up, he quickly turned around and looked at the team that had released him. He shook a branch to show his discontentment with their presence, but then turned around and disappeared into the forest. The post-monitoring team did not want to lose sight of Misri and followed him carefully. Misri had stopped by mother and daughter Riki and Rini, who were released at the same time as Misri. After only a short break he continued further into the forest.
Read about the journey to freedom for Misri and the orangutan family here
Misri enjoyed food such as leaves and termites along the way and after a delicious meal, Misri settled for a short afternoon rest. Suddenly, however,  it started to rain! With just one eye open, Misri gathered a few small branches and twigs and made it into an umbrella-like cover. Misri was already managing very well in his new surroundings!
The rain started pouring and a thunder storm was getting closer. The post-monitoring team had no other choice than to give up for the day and rushed back to camp.
The team was, however, very pleased with Misri's quick adaptation to his new surroundings and the team could not wait for the storm to pass so they could return to observe Misri on his adventures in the wild!