Returning rehabilitated orangutans to the wild is a difficult and demanding process. Last week, the turn finally came to Arman, Marlies, Randy and Sumirah to return to the wild in the protected rainforest Kehje Sewen. Here you can read about their final journey to freedom.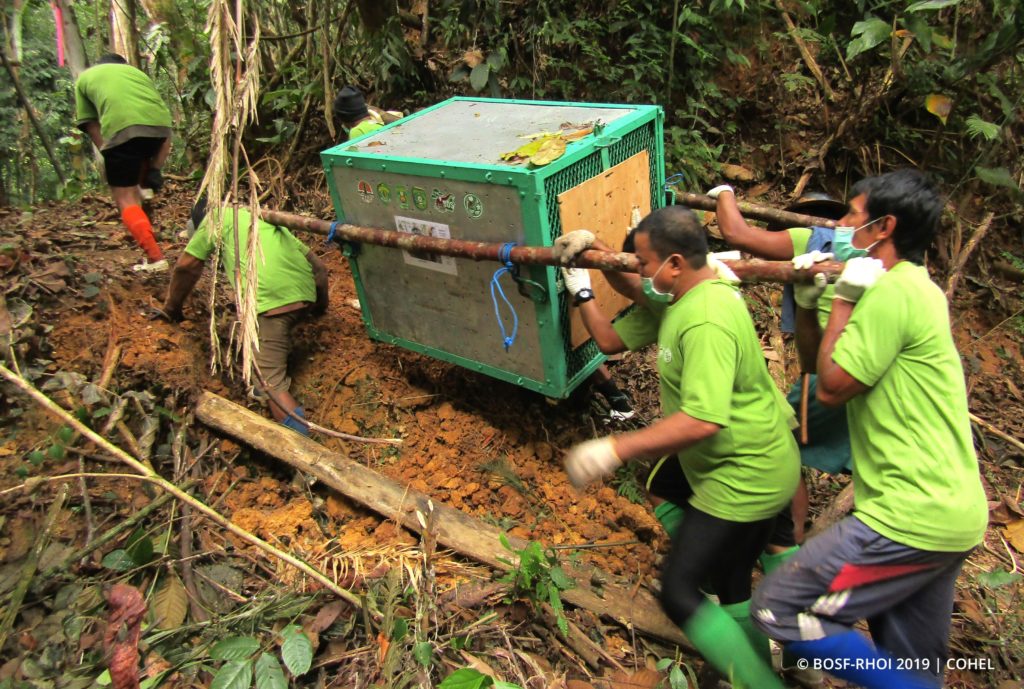 The 500-kilometer-long trip from the rehabilitation centre Samboja Lestari to the Kehje Sewen forest began on Thursday, September 26. As always, the day began with sedating the orangutans in order to be able to do a final health check. This is done to make sure the orangutans are completely healthy when returning to an independent life in the wild. When the check was done, the orangutans were moved to the green transport cages – ready to start their journey.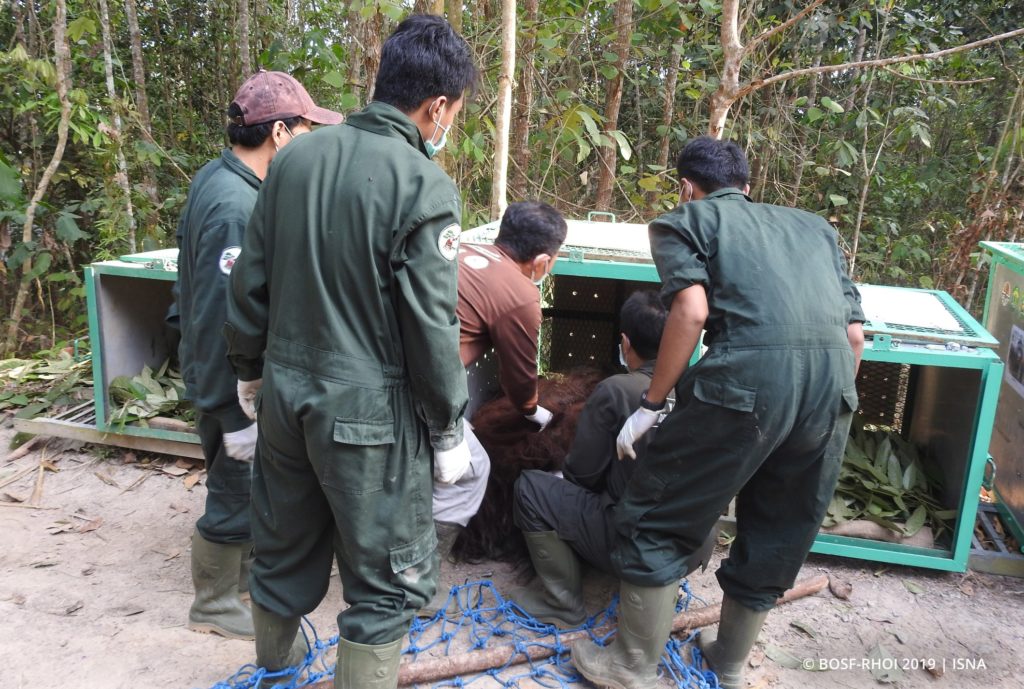 Finally, the 12-hour trip to the protected rainforest area in the northern part of the Kehje Sewen forest could begin. Arman, Marlies, Randy and Sumirah received fresh fruit along the way during regular breaks.The first part of the trip was finished just as the sun began to rise and the team could hear the gibbon monkeys calling in the forest.
The next part of the journey was also by car, 5 hours mainly uphill on muddy roads. Along the roads, the team could spot abandoned logging vehicles. In the past, timber production was common in the area and the roads were built for transportation as well as  to be able to reach deeper into the forest. Nowadays the vechiles are abandoned and covered with moss and tree vines.
In the afternoon, the team finally arrived at Camp Lesik, relieved to have come this far after a long, demanding journey. The camp is well supplied so far out in the jungle, with several sleeping areas and two toilets.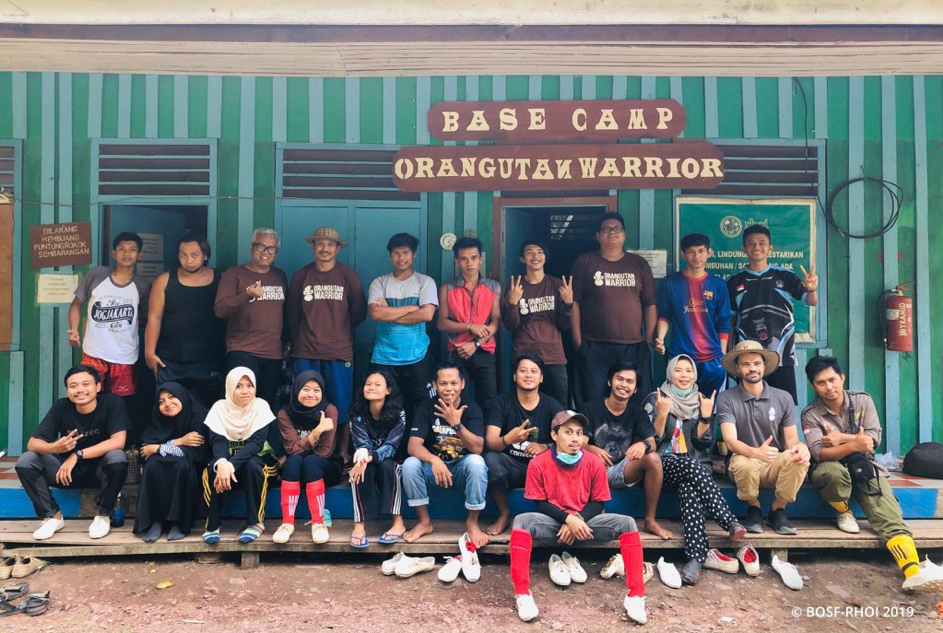 Early the next day, it was time for a final health check to make sure the orangutans were doing well. More muddy roads followed as they became steeper and more slippery, but the drivers maneuvered the cars skillfully. Despite the early morning, it was very hot and humid in the air.
Finally, the team had arrived to their final destination and were ready to open the cages. Marlies and Randy were the first ones out, followed by Arman and Sumirah.
See the video from the long journey here:
When Randy got out of the cage, he turned around to look at the team that had brought him here, before he headed up one of the nearby trees. The team clearly saw how surprised Randy was. After several years in a cage he couldn't believe he was here.
Releasing an orangutan into the wild is an unforgettable experience. We wish Randy, Arman, Marlies and Sumirah all the best in their new home!