Eight orangutans have been returned to the wild in the protected rainforest Bukit Batikap in Borneo.
When orphaned orangutans are brought to the Nyaru Menteng Rehabilitation Centre, the orangutans go through a long rehabilitation process. After forest school, they are moved to the pre-release islands. Here they live on their own, with the help and supervision of technicians. This is the final test – if everything goes well and the technicians assess that the orangutans are ready to live completely on their own, it's time for the most important step of them all: the release.
This time around eight orangutans were finally ready for the last step. Among them was Martisen, who was rescued in 2001 when he was only two months old. He underwent a long rehabilitation process and eventually got to test his survival skills on the pre-release island Bangamat. Now, at 18, Martisen is finally ready to go home. He was returned to the wild along with seven other orangutans: females Holly, Mocacino, Siti, Sisi and Rawang and males Kisar and Sampurna.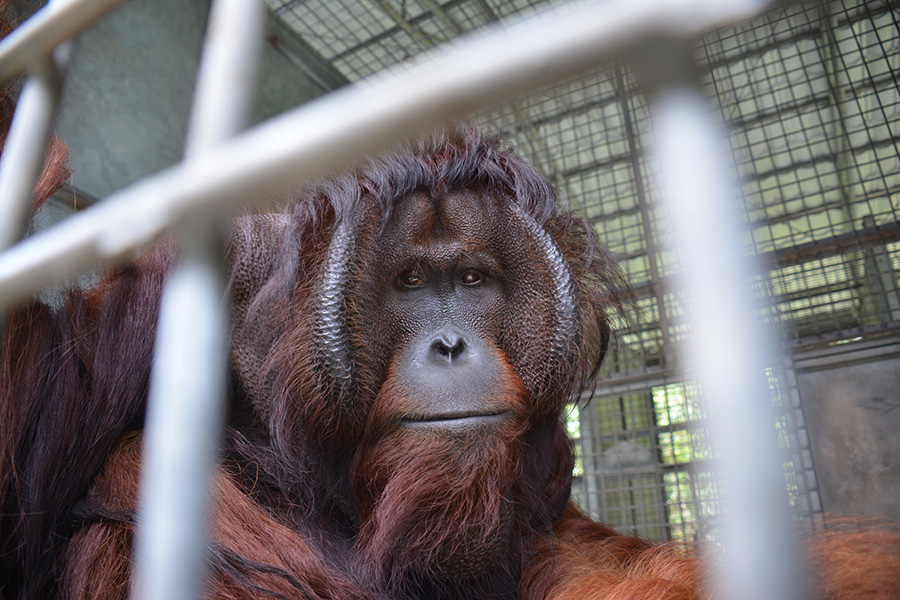 To transport orangutans by helicopter
The orangutans were transported by helicopter to their new home, which is the best way to get the orangutans safely to this particular release site. Their new home in the protected rainforest area of ​​Bukit Batikap lies deep in the rainforest and far away from Nyaru Menteng. Therefore, it was necessary to reach out for external help to be able to release the orangutans in this area. Our partner BOS Foundation and the Central Kalimantan Natural Resources Conservation Agency (BKSDA) borrowed a helicopter from the National Board for Disaster Management in order to avoid several days of transportation to reach the release site. You can watch the journey to the wild here below.
We wish Martisen and his seven friends the best of luck with their new lives as wild orangutans!
In the forest they will still be observed by the monitoring team to ensure that they adapt well and enjoy their new home.