Three orangutans have now started a new life outside the rehabilitation centre. Among them are mother Jubaedah and her little son Jubaedi.
On the 12th of November, a charming little orangutan family began their journey towards the southern part of the Kehje Sewen Forest. This was where they were to be released the next day.
The family consist of the 20 year old female Jubaedah and her two year old son Jubaedi. They were found and rescued earlier this year. Jubaedah suffered from malnutrition and several injuries. Among those, a deep cut in her head and part fo her right index finger missing. The small family was, however, rescued in time, and now after several months of treatment they are back in shape and ready to return to their true home.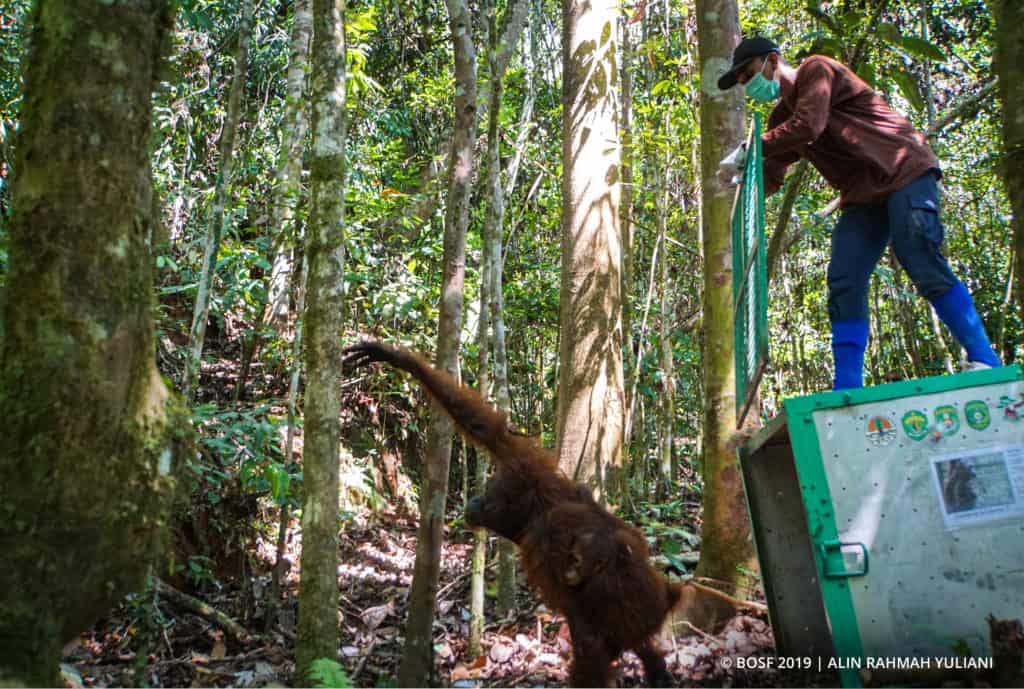 Titon was born at the rehabilitation centre
The mother-infant-pair was released together with the male Titon. He was born at the rehabilitation centre Samboja Lestari, where he went through a classic rehabilitation in order to learn orangutan skills. These skills will be taken into good use now that he is released. He is famous for being very independent and not paying much attention to humans – that is helpful when you want to be a wild orangutan.
The trip to reach Kehje Sewen Forest relied heavily on four-wheeled vehicles, boats, and strong porters to lift the transport cages and carry the orangutans to the release points in the forest. The team and the orangutans reached their destination after around 20 hours of travel.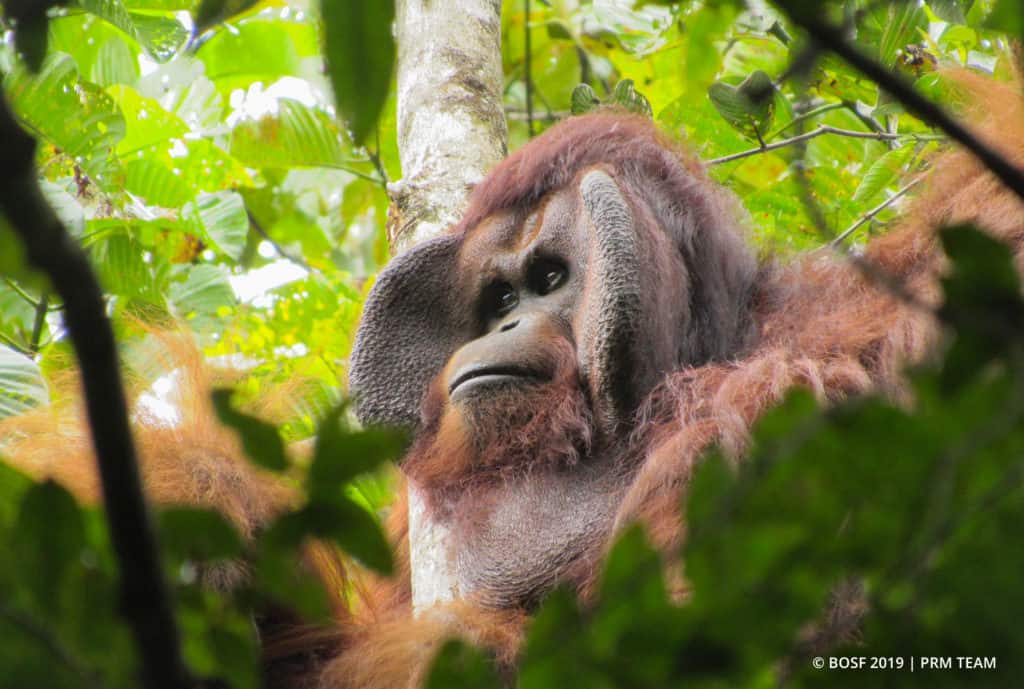 The orangutans need more forest
Many orangutans have been released in 2019, but still, many of their friends are still waiting their turn.
"We still need to find new forest areas for future releases," Director of our partner organisation BOS Foundation Dr. Jamartin Sihite says. "The Kehje Sewen Forest is approaching its maximum capacity of 150 orangutans."
The orangutans from Nyaru Menteng and Samboja Lestari are released in either the Kehje Sewen Forest, TNBBBR, or Bukit Batikap.
The latest release was a cooperation between BOS Foundation, East Kalimantan Natural Resources Conservation Agency (BKSDA), and PT. Restorasi Habitat Orangutan Indonesia (RHOI).