Closing the year on a high note, Save the Orangutan's partner BOS Foundation released another 9 rehabilitated orangutans. Furthermore, two wild orangutans have been translocated to safety.
The cages were opened one final time in 2019 and 11 orangutans rushed out and eagerly climbed up the nearest trees. This marked the end of a very long journey for a few of these orangutans.
Orangutans Suja and Warna are two of many orangutans that have fallen victim to the illegal wildlife trade. They were smuggled out of Indonesia to become a part of the tourist entertainment industry in Thailand. These orangutans were fortunately, however, brought back home to Borneo and have since been rehabilitated at the Nyaru Menteng Rehabilitation Centre. Now the orangutans have been released in the Bukit Baka Bukit Raya National Park (TNBBBR) alongside seven other rehabilitated orangutans and two translocated wild orangutans.
After having completed this final release a total of 76 rehabilitated orangutans has moved back home to the wild in 2019 and 462 rehabilitated orangutans have been released in total since 2012.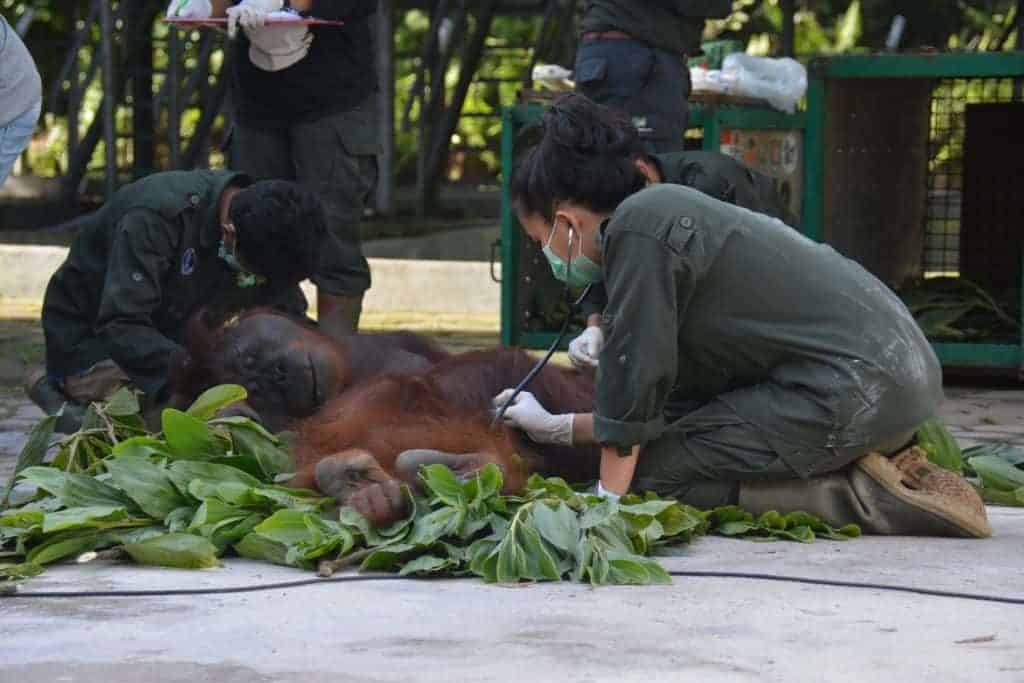 Orangutans are used as entertainment
When orangutans become victims of the illegal wildlife trade and are brought to for instance Thailand, they are often used as tourist attractions or other kinds of illegal entertainment. This often leaves the orangutans traumatized and can make it difficult to rehabilitate them.
Female orangutan Suja was brought to Nyaru Menteng in 2006 when she was four years old. The authorities had demanded 46 orangutans previously smuggled to Thailand to be returned to Borneo, and Suja was one of them.
Seven years later Suja gave birth to her first baby. Unfortunately, she was not ready to become a mother at this point and little Syahrini was taken care of by the staff at Nyaru Menteng. But when Suja later moved to a pre-release island, she gave birth to another little baby, named Bella, on 18 February 2019. Fortunately, this time around Suja was ready to take care of her baby. Bella is now one of the orangutan babies who was released to the wild together with her mother.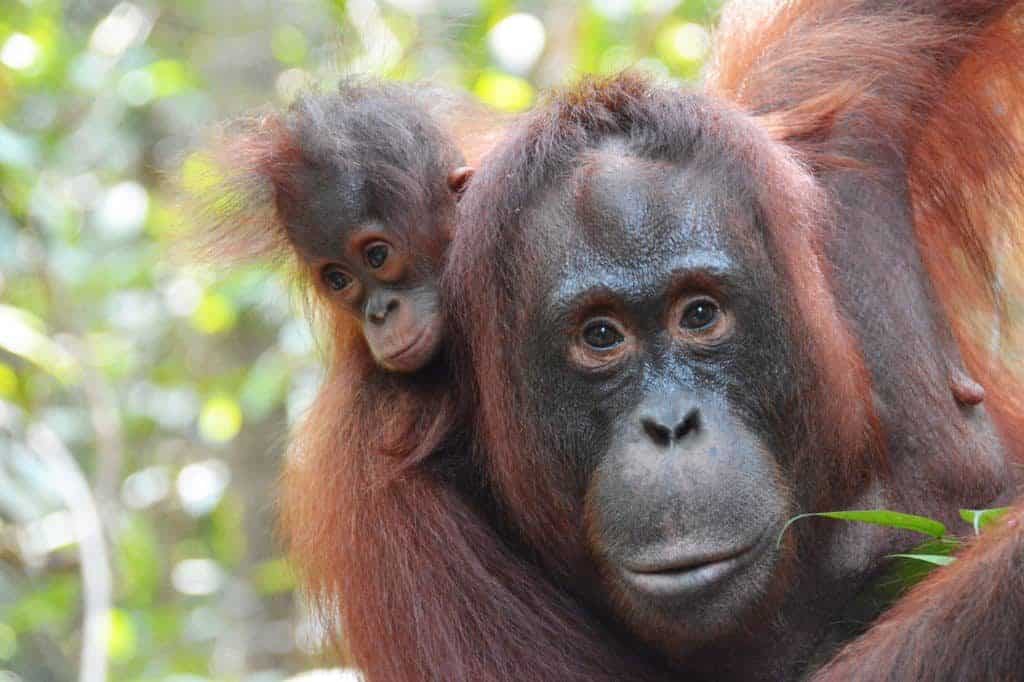 Rehabilitating orangutans takes a lot of effort
The orangutans Warna and Malee were also brought home to Indonesia along with 12 other orangutans in 2015. It is believed that Malee had been born in captivity while mother Warna was previously smuggled from Indonesia. Malee was 2.5 years old when she was brought to the rehabilitation centre while her mother was already 12 years old. Fortunately, the rehabilitation of the mother-daughter pair has been successful and they have learned what they need to know to survive in the wild.
"We have to prevent future cases like that of the pair Warna and Malee, whom we had to work hard to repatriate and rehabilitate, before we were finally able to return them to their forest home" says Dr. Ir. Jamartin Sihite, CEO of Save the Orangutan's local partner BOS Foundation.
It's incredibly positive news that the orangutans from Thailand are ready for a life in the rainforest. This means that there is still hope for other orangutans in the same situation. But great effort is needed to achieve these types of positive results, and it can only be done if the orangutan is still able to learn and develop the skills necessary to survive in the wild.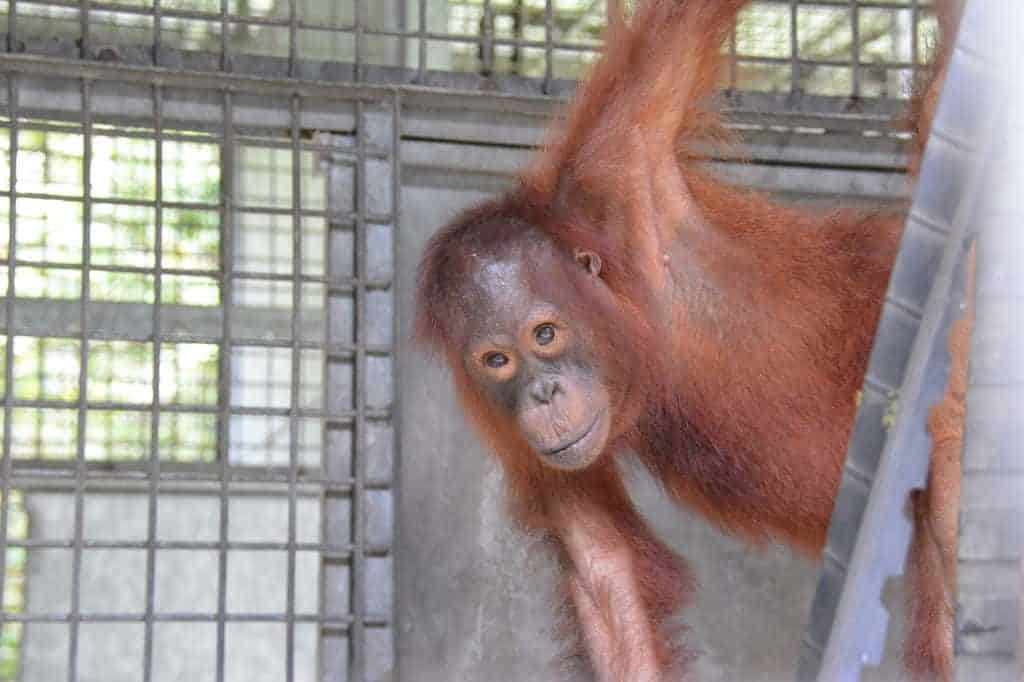 Sapat was found with 67 pieces of shrapnel inside his body
The seven rehabilitated orangutans, Suja, Warna, Malee, Fungky, Baim, Hilda and Franky were released together with babies Bella and Hadijah, born at Nyaru Menteng.
The other two orangutans that began their new life in the protected rainforest are not a part of the total amount of released orangutans. They are wild orangutans rescued from oil palm plantations and now translocated to a safe area in the wild.
One of these is male orangutan Sapat, who you could read about a few months back when he was found on an oil palm plantation with 67 pieces of shrapnel inside his body. He has since been treated at Nyaru Menteng and is now recovered and ready to go home.
Read more about Sapat: Forest fires forced Sapat into conflict with humans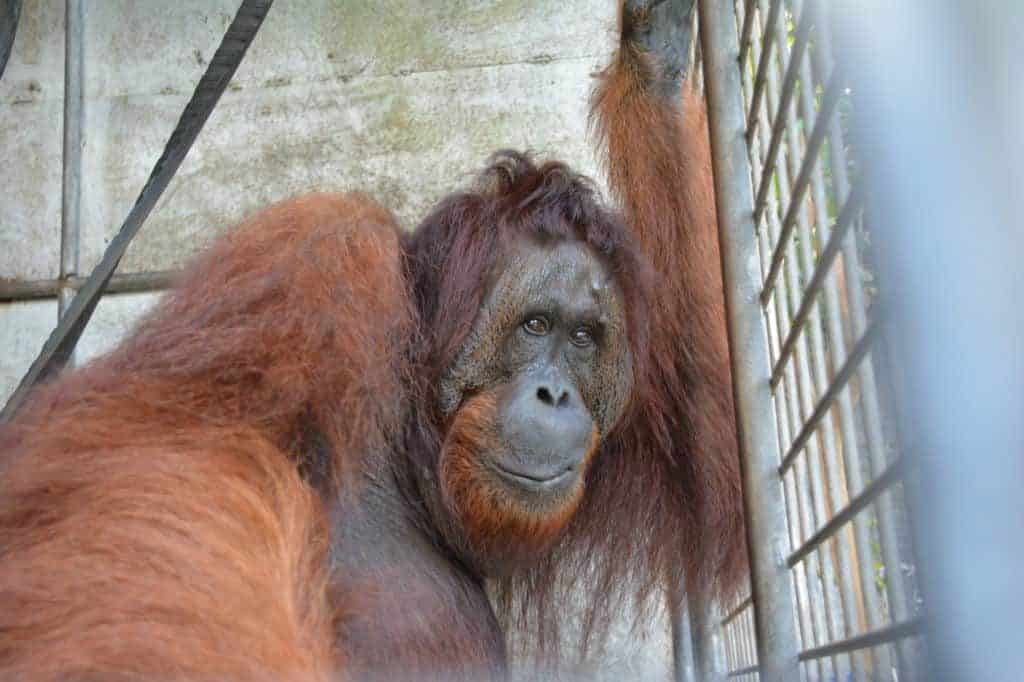 A successful release
This year's last release effort was divided into two rounds to the protected rainforest area and was carried out in collaboration with the Central Kalimantan Natural Resources Conservation Agency (BKSDA). Each transport required 20 hours by car and boat with regular breaks to ensure that the orangutans were doing well.
All orangutans, four males and seven females, here including the mothers with their babies, rushed out of their cages when the doors were opened – ready to enjoy their freedom.
We wish them the best of luck in their new rainforest home!