In the last two months, three infant orangutans have moved in at the Nyaru Menteng Rehabilitation Centre.
Three infant orangutans aged between 6-10 months have been handed over to the Nyaru Menteng Orangutan Rehabilitation Centre  in the past two months. They have all lost their mother and have been rescued by the Central Kalimantan Natural Resources Conservation Agency (BKSDA) and our partner BOS Foundation. Here you can get to know the two males Onyer and Ramangai, as well as the small female orangutan who is yet to be named.
Read more about the rescues here.
Onyer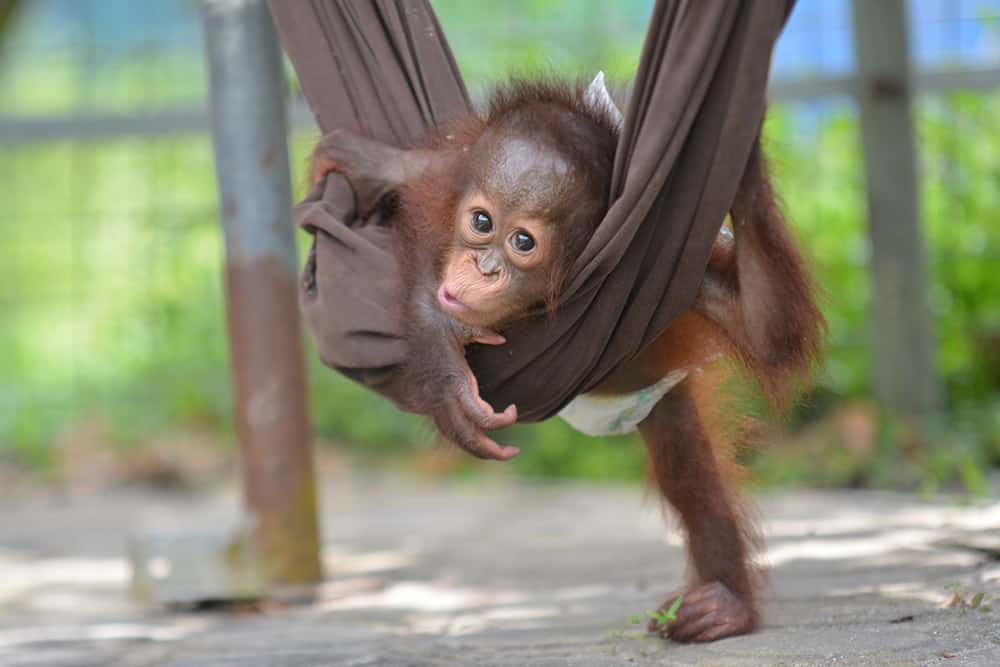 On 15 February, Onyer was handed over to the Nyaru Menteng Rehabilitation Centre by the BKSDA. The BKSDA's wildlife rescue team confiscated the 10-month-old male infant from a local resident, who claimed to have found Onyer alone in a forest area not far from his field.
Onyer was found to be in good health. He is currently undergoing quarantine before he can begin his rehabilitation in Forest School.
On his first day at Nyaru Menteng, Onyer was very nervous. This is understandable, given that he was in a new environment with unfamiliar faces. Onyer was unsettled at night and cried whenever a caregiver stood up, perhaps out of distress that he might be left alone again.
Thankfully, Onyer has a fairly good appetite and likes to drink milk and eat fruit. He has started playing on the swing and climbing low on the enrichment infrastructure.
Support our work by becoming an Orangutan Partner.
Ramangai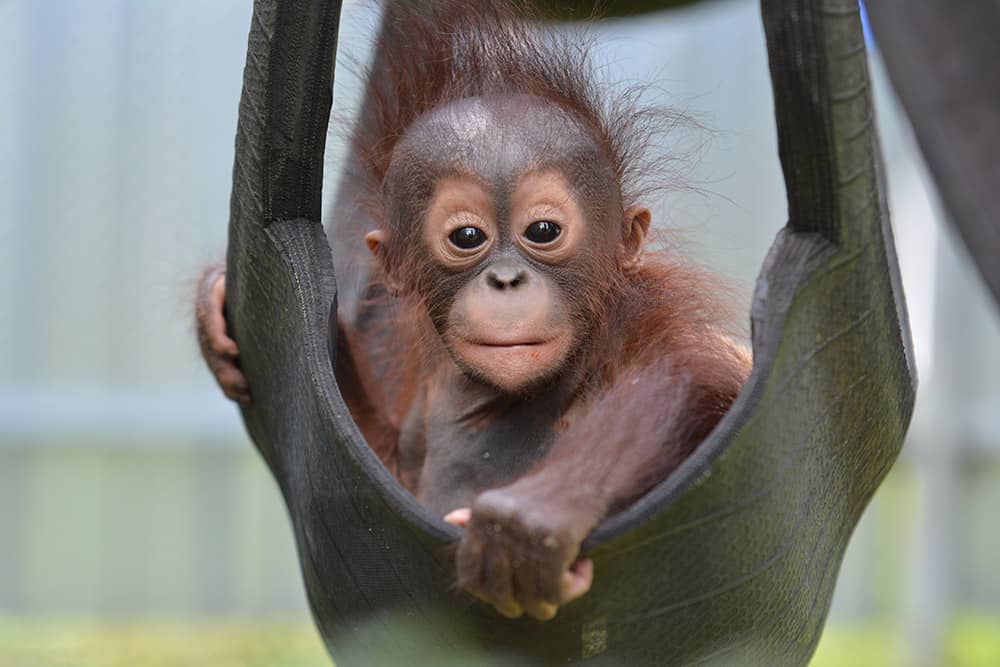 A local resident handed over the 6-month-old male to the BKSDA's wildlife rescue team and our partner BOS Foundation. According to the local villager, he discovered Ramangai in the forest when he was hunting for birds. He said he was shocked to suddenly see a baby orangutan fall from a tree, without any trace of its mother. He said he could not bring himself to leave the baby orangutan behind, as he felt sorry for him.
As he was deep in a forested area, the hunter claimed that he had to carry Ramangai for three days, and fed him only coffee and bananas, which resulted in the baby orangutan becoming severely dehydrated and weak. On the way to Nyaru Menteng, Ramangai was given fluids via an IV. After two days of treatment, Ramangai had his IV drip removed as he we fully rehydrated.
In quarantine, Ramangai has been quite restless, especially at night. This is, of course, due to the trauma of living without his mother and being thrust into a new environment full of strange humans.
Read more about rescuing displaced and orphaned orangutans.
Baby Orangutan Yet to be Named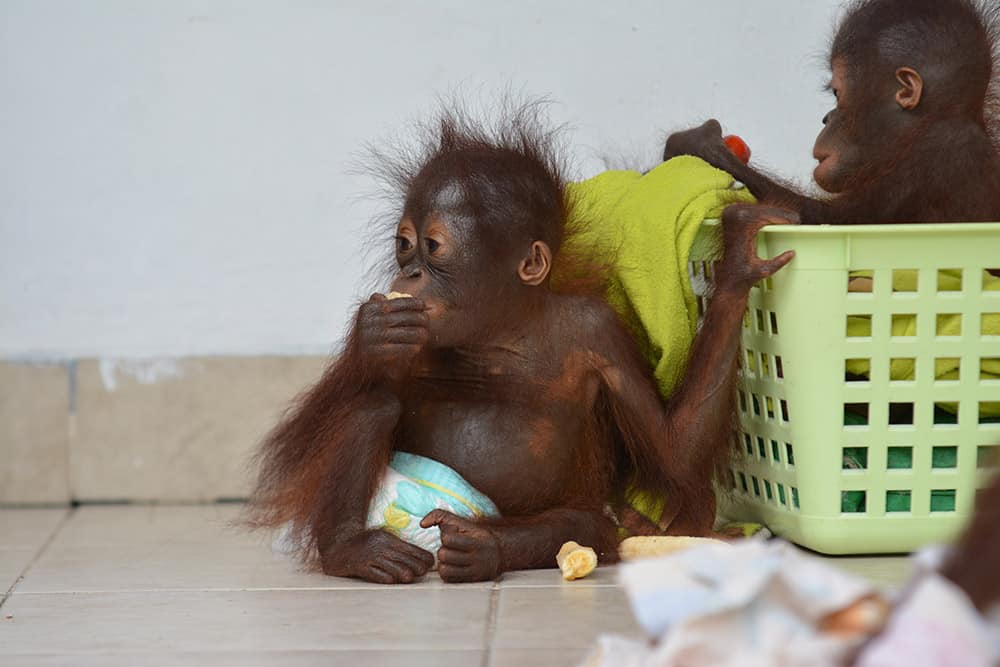 On 23 March, another baby orangutan was handed over to the Nyaru Menteng Rehabilitation Centre by the BKSDA's wildlife rescue team. The baby orangutan was discovered by a farmer who claimed to have found the baby while he was out fishing. He took care of her for about one week before voluntarily handing her over.
The veterinary exam indicated that the tiny orangutan is generally in good health, and she has a strong appetite for bananas and milk. Just like Onyer and Ramangai, she is currently in quarantine.