Orphaned orangutan Alejandra was rescued in the village of Tapen in Central Kalimantan in Borneo by the Central Kalimantan Natural Resources Conservation Agency (BKSDA) and BOS Foundation. She was brought to Nyaru Menteng on 22 December 2017.
Back when Alejandra was rescued she was only 3 months old, weak and traumatized as the result of being kept as a pet. She was immediately placed in the quarantine facility to undergo extensive health checks and to provide her with the support she needed to recover.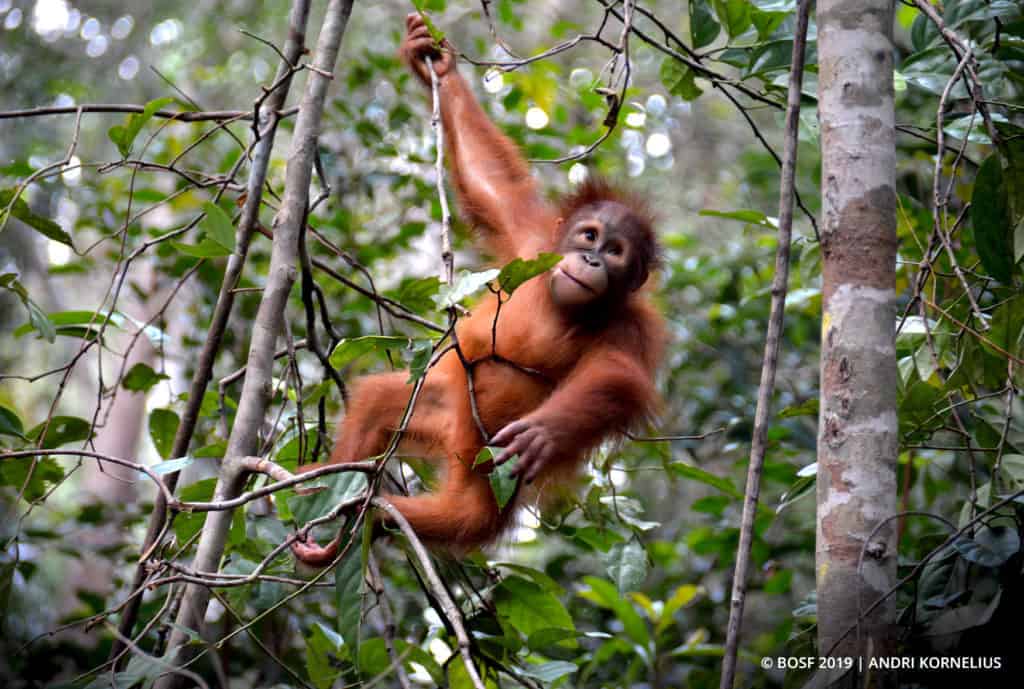 A few months after her rescue, Alejandra had recovered and joined the Nursery Group at Nyaru Menteng together with other orangutans her age. She quickly became friends with Topan, another young female orangutan who was rescued in October 2017.
Two years after being rescued, Alejandra has now advanced to Forest School Group 3 and she is doing very well, growing more confident and independent every day.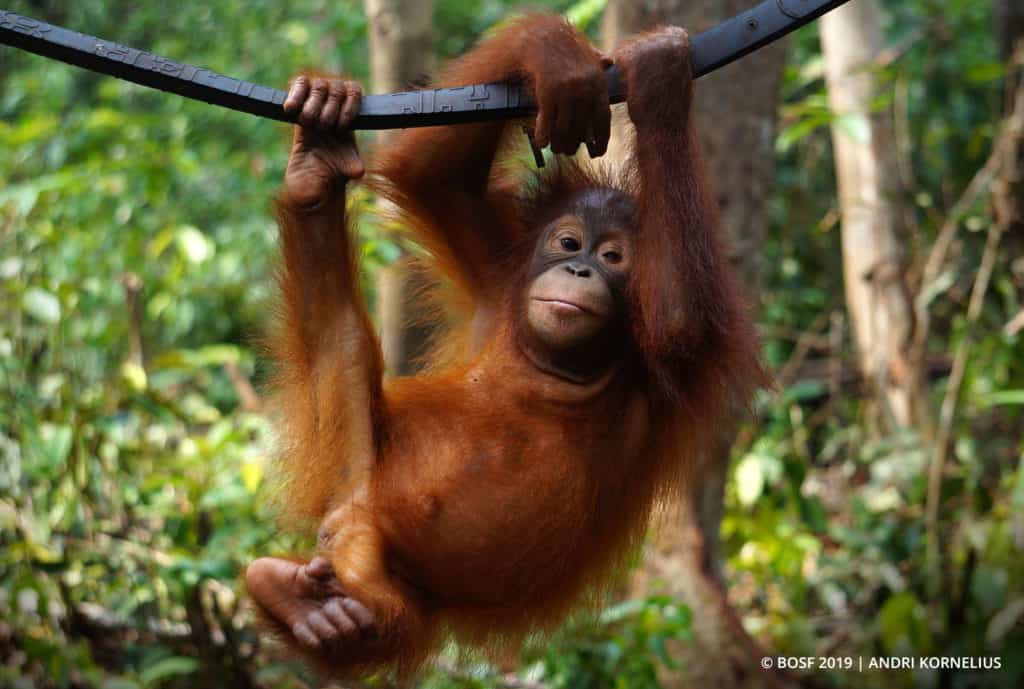 After school, the orangutans often spend time at the playground area. There, Alejandra sometimes plays with larger and older orangutans such as Moci, Beni, Madara, and Yutris. They do not mind her joining, and are happy to play together with her. They all love to hug Alejandra and sometimes they even compete over who gets to cuddle her!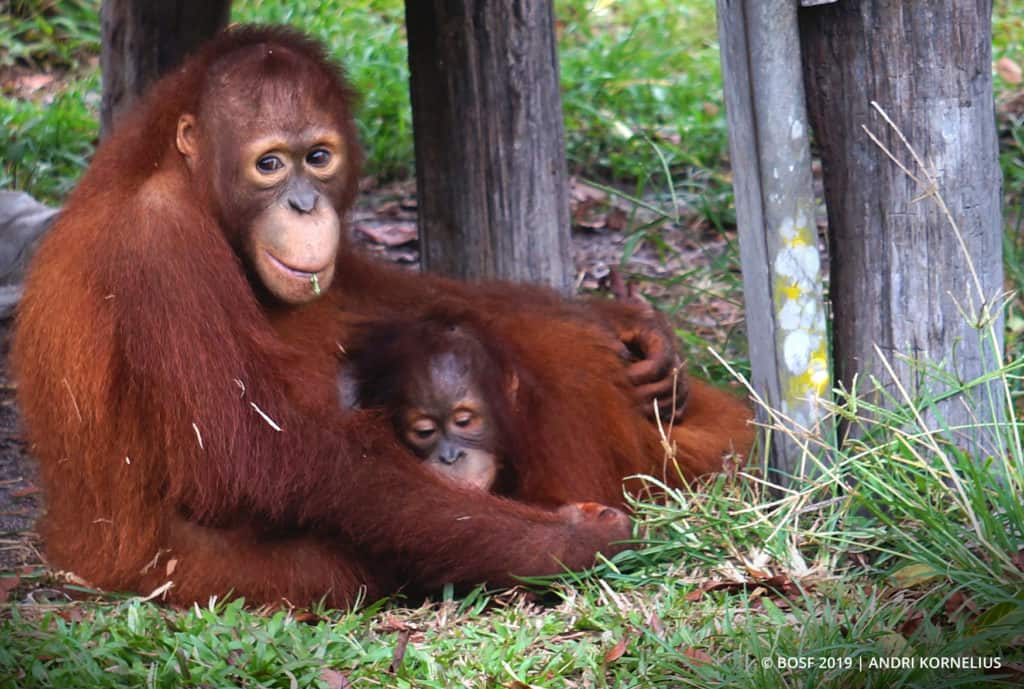 Alejandra's small physique has become one of the most unique things about her. One evening during bedtime, it was discovered that one orangutan was missing. They looked everywhere for Alejandra at the playground and even went to look for her at Forest School. Finally, Alejandra was found hiding in a piece of enrichment made from a tire – she really threw everyone for a loop!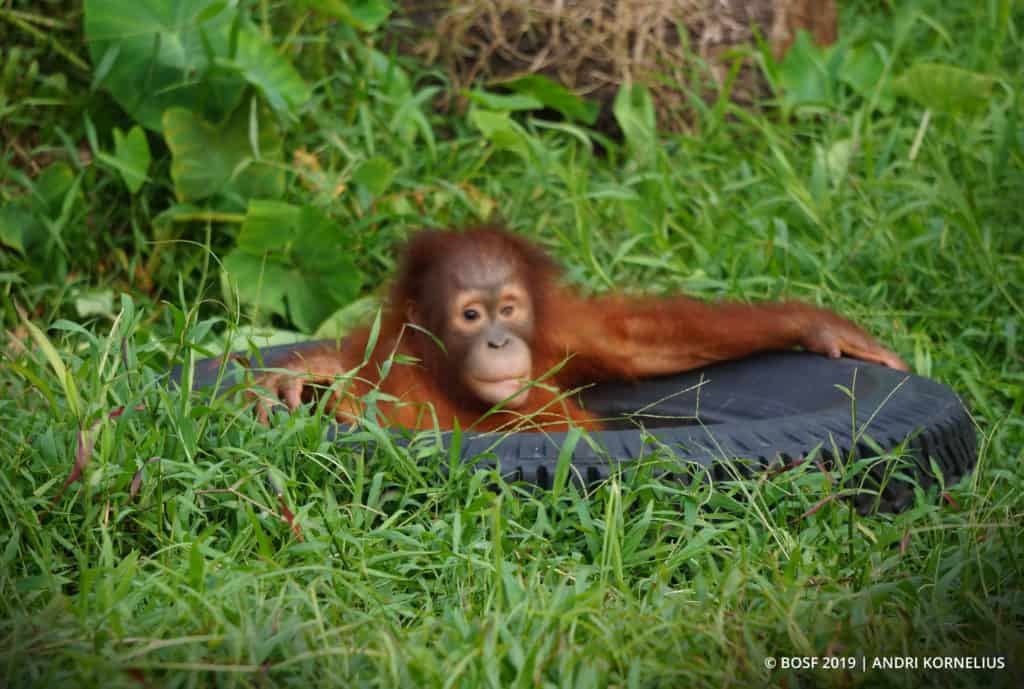 Although Alejandra was off to a tough start, she is now doing well at Forest School and is well on her way towards one day being able to return to life in the wild. There are currently around 400 orphaned orangutans in rehabilitation at Nyaru Menteng.