During the last weeks of the year, one of the biggest efforts in 2019 has been carried out: 17 rehabilitated orangutans have recently been released back to the wild.
All orangutans have undergone a long rehabilitation process at the Nyaru Menteng Rehabilitation Centre, where they've learned to survive as wild orangutans. After some time at the pre-release islands, where they got to practice their skills in a natural setting, they were finally ready to move back home to the wild.
The orangutans will live their new lives in the Bukit Baka Bukit Raya National Park – or in short TNBBBR. Since such a large number of orangutans were to be released at the same time, they were released in two different areas of TNBBBR. In this way, it was possible to ensure a positive and natural distribution of the orangutans in the area. The release of these orangutans also took place on three different occasions over the course of two weeks.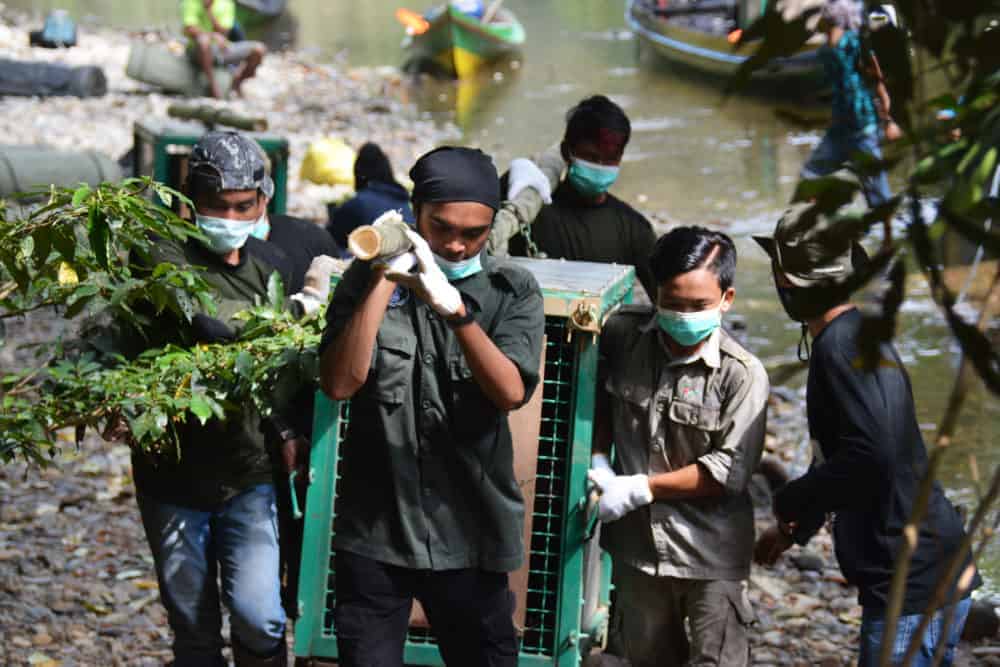 The first group transported to the release site were orangutans Donk, Dea, Iriana, Made Ayu, Rubi, Salsa, Salmah, Sidney and Uje. During the following week it was time for Anouk, Aox, Ariel, Leggi and Lexy as well as Bolot, Jeanifer and Valent.
In total, there were six males and 11 females – including mother Salsa and her baby Salmah. Salsa was rescued when she was 2.5 years old. After Forest School, she was moved to the pre-release island Kaja, where she became pregnant. Shortly after the monitoring team discovered Salsa's pregnancy, she disappeared for a week. When she reappeared on September 12, 2018, she was no longer alone. Now it is finally time for Salsa and her daughter Salmah to continue their forest adventure in their new home in TNBBBR.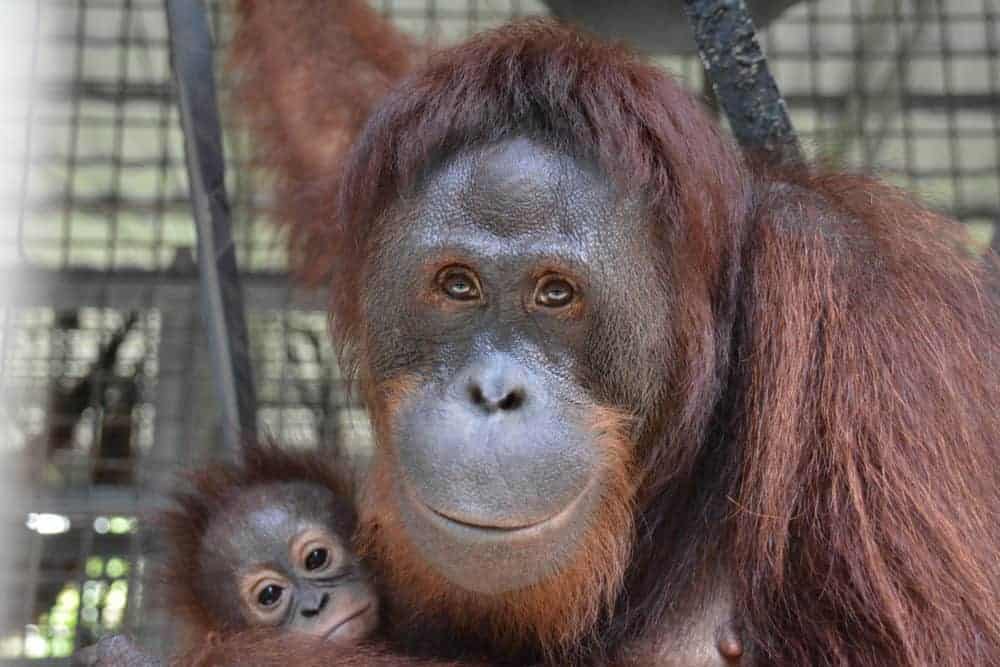 With this release, a total of 152 orangutans have been released in the TNBBBR National Park and 453 orangutans have been released in total since 2012.
In addition to the 17 rehabilitated orangutans released during this effort, an 18th orangutan was also released together with the others. Pandu, a 20-year-old wild orangutan, was rescued from an oil palm plantation two months ago. After being rescued, he could now be moved to safety to the TNBBBR forest, where he can continue his life as a wild orangutan.
Since the orangutans were released, the monitoring team has been able to confirm that all individuals have adapted well to their new surroundings. They have all been able to find food and build nests for the night during their first days in their new home.
We hope that all 18 orangutans will continue to do well in the rainforest and we look forward to providing more updates on their progress.
The release was conducted by BOS Foundation in cooperation with Central Kalimantan Natural Resources Conservation Agency (BKSDA).