Since the successful release in February, the Post-Release Monitoring team has been busy observing the released orangutans. Now, we bring you the first update on the three released orangutans in the Kehje Sewen Forest.
A few weeks ago, 10 orangutans were released, after temporarily suspending the release efforts for the past year due corona. The team followed strict protocols and utilised a helicopter to be able to release seven orangutans in the Bukit Batikap Protection Forest and three orangutans in the Kehje Sewen forest.
Now, there is an update from the three new residents in the Kehje Sewen forest: Juve, Freet and Britney. Once released, the three orangutans instantly began to explore their new surroundings.  During the first day, the Post-Release monitoring team lost track of Freet and Britney after the two quickly brachiated away in the tall canopy.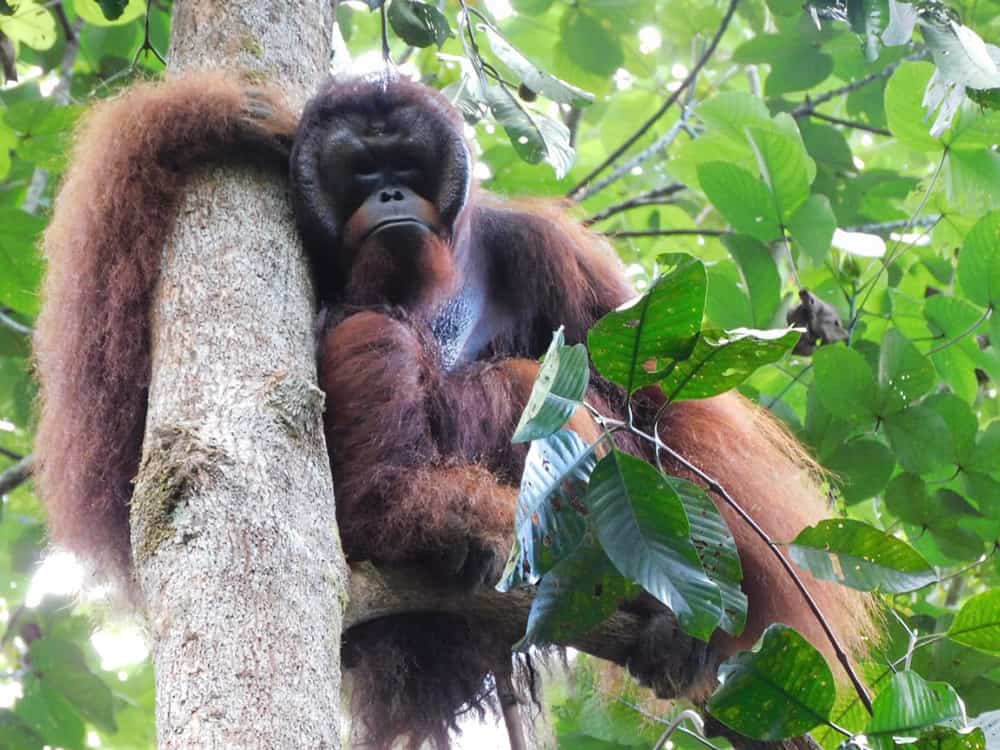 The team kept up with Juve instead and managed to monitor him all afternoon until he had built his night nest. Juve stayed in the very top of the canopy, where he enjoyed leaves and fruits. He was obviously hungry after his long journey to the forest! Once Juve had filled his belly, he began looking for branches to build his first nest. Just like a wild orangutan would do.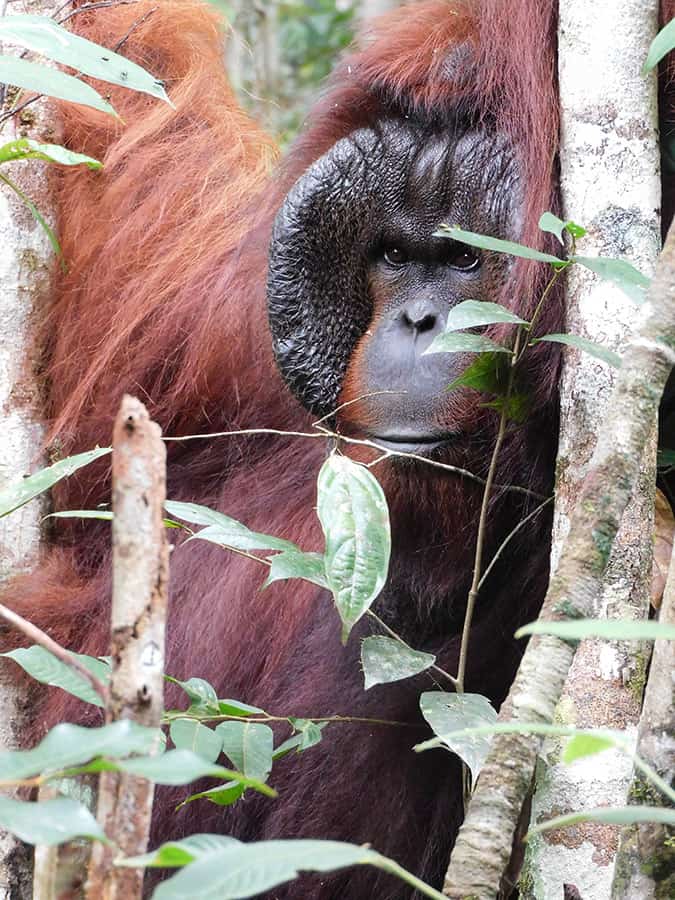 The next morning, three teams set out to monitor Juve, Freet, and Britney. Juve again showed excellent foraging skills and during the day, Juve let out a long call, which could be heard by the team that had found Freet and was observing him!
Read more about rehabilitation and post-release monitoring.
At first, Freet did not seem to pay attention to Juve's long call. But after a while, he responded with a mutually loud long call. This shouting contest occurred into the afternoon, just before the two settled down to build their night nests.
The next day, one of the teams finally located Britney, who was seen approaching Juve. As the two became comfortable with each other's presence, Juve began to follow Britney wherever she went. However, after a short while, he gave up and wandered off to explore the forest alone.
In the first days of observation, the PRM team witnessed Freet, Juve, and Britney adapting well to their new forest home. We are very happy about the good news and hope this positive development continues.
Support our work: become an Orangutan Partner.