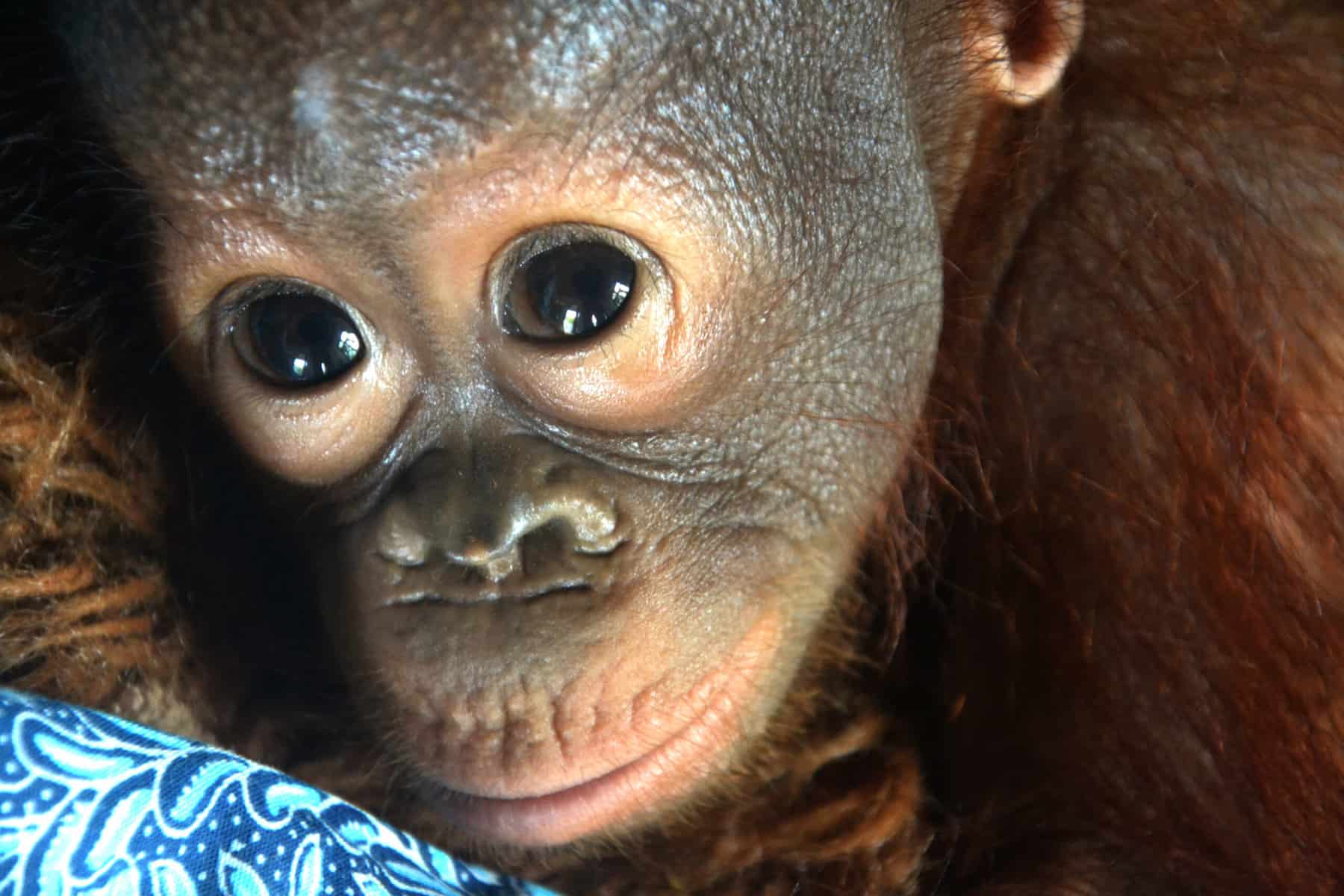 Now Monyo thrives in Nyaru Menteng's forest school for orphaned orangutans
Fortunately, Monyo was rescued and today he thrives and develops his orangutan skills in a safe and caring environment at the BOS Foundation's rehabilitation center Nyaru Menteng in the central part of Indonesian Borneo. But, there is still a long way to go before one day he is ready to return to his real home, the Borneo rainforest. Ahead of him are many years of rehabilitation, during which he must develop his natural orangutan behavior and learn all the survival skills he will need as a wild orangutan.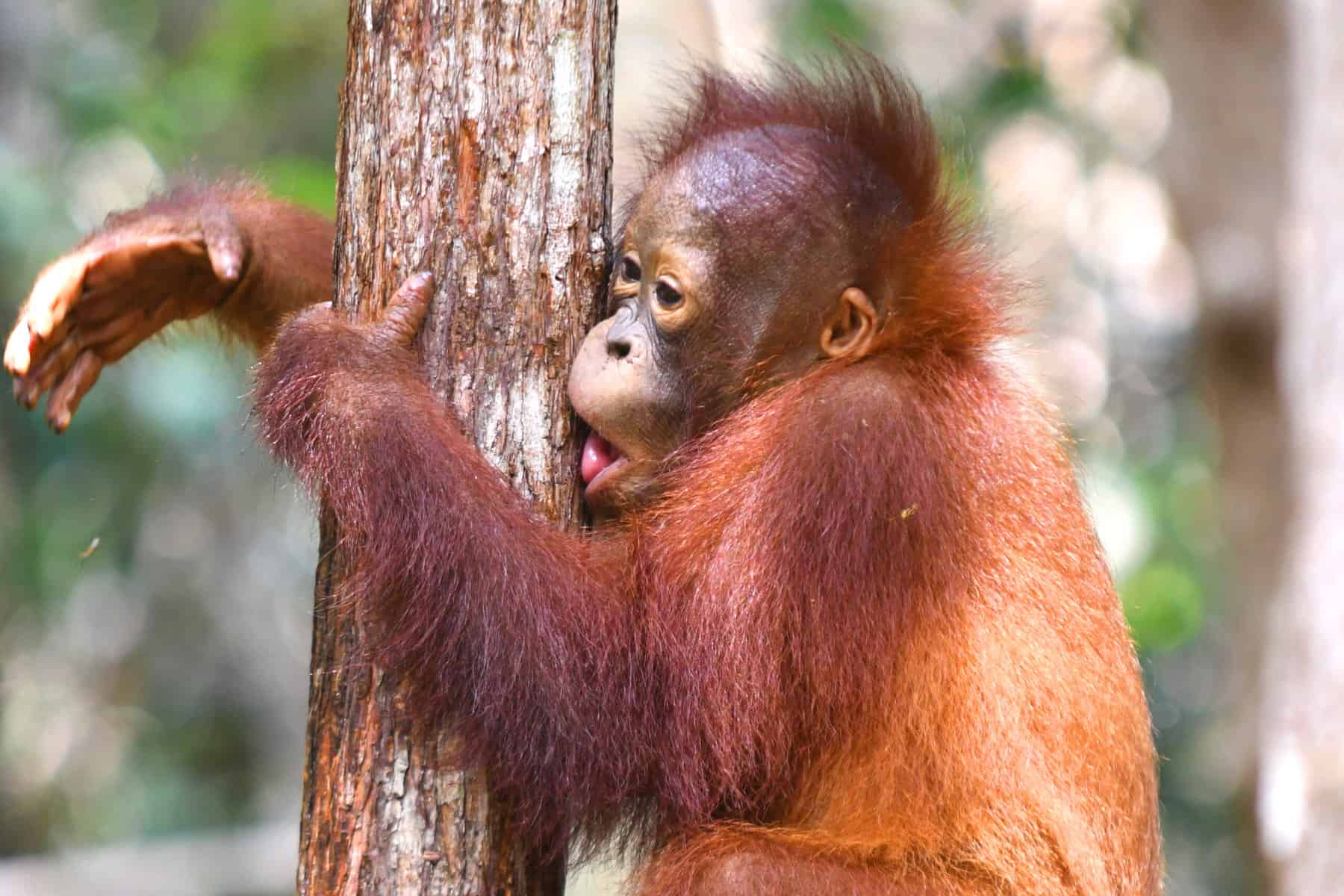 What do you get when you "adopt" Monyo?
When you adopt Monyo, you immediately receive an adoption certificate for him and his history per email.
In addition, we will send you regular updates about Monyo's life and development, so you can follow his life at Nyaru Menteng. You will get an insight into the stages he has to go through to get ready to live in the rainforest on his own one day. You hear about how he thrives and develops, and the everyday dignities and successes.
You will also receive a newsletter where you can read about our work in Borneo and its results. We also share the latest knowledge about the orangutans and their habitats.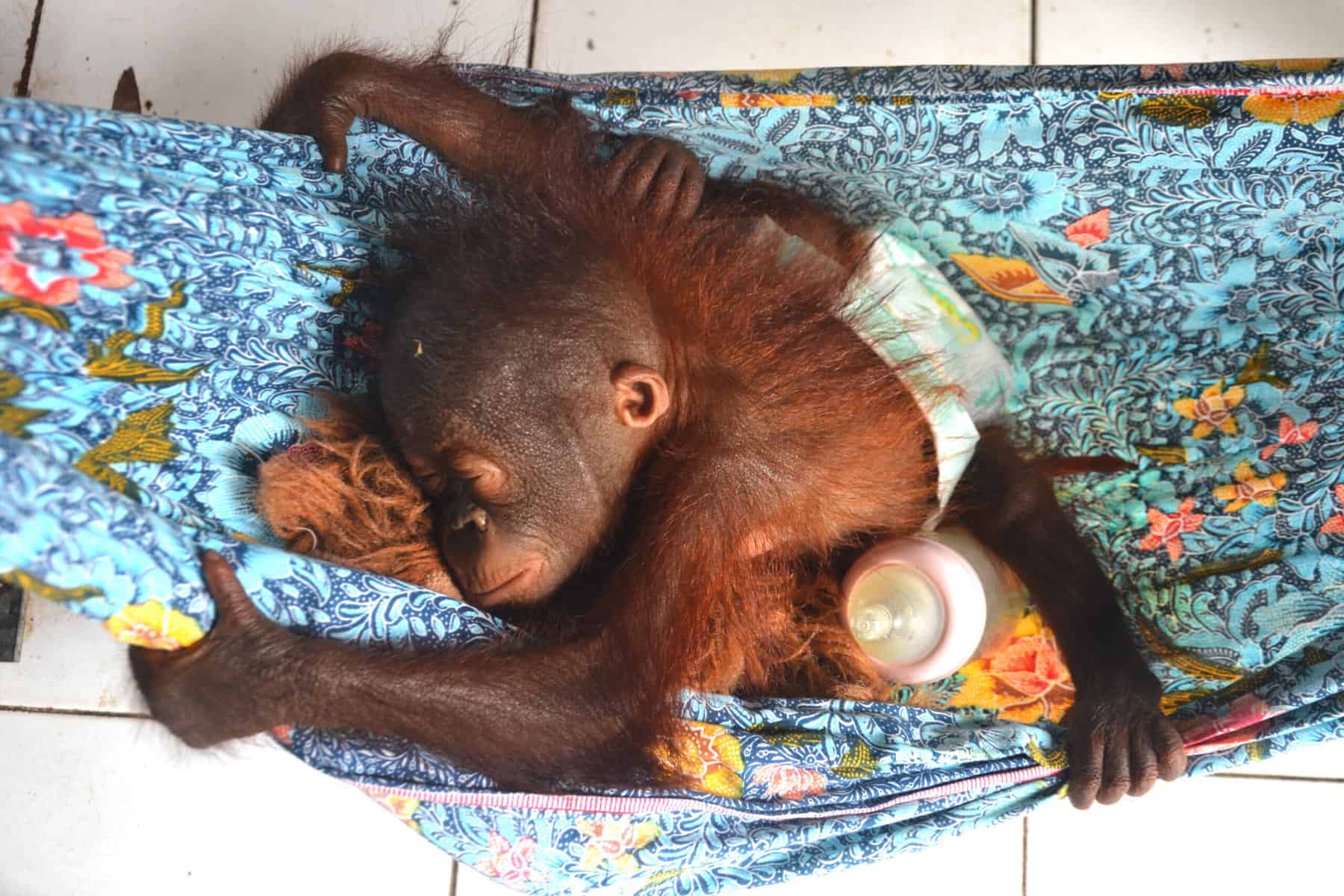 Monyo the day he arrived at Nyaru Menteng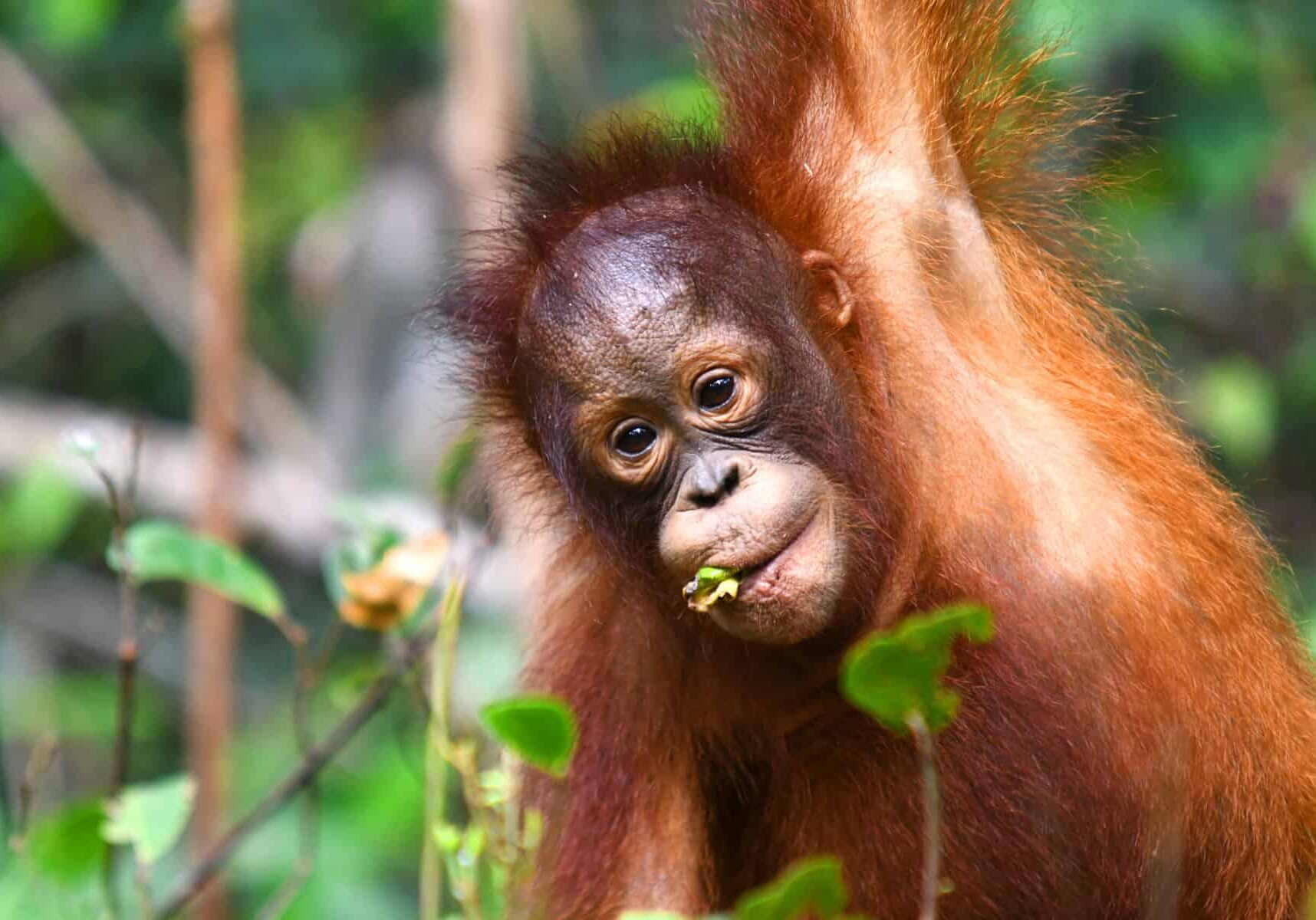 Monyo enjoying Life in forest school
FACTS ABOUT MONYO
Gender: male
Centre: Nyaru Menteng
Arrival: 14. november 2019
Age on arrival: 6 months.
You can help Monyo make the final journey back to a life as a wild orangutan in protected rainforest by "adopting" him.
What does your support go towards when you adopt?
All the orangutans at the centers.Your adoption is symbolic, which means that you are not only helping Monyo, but also all the other orangutans at the rehabilitation centers in Borneo.
Rescue of orphaned orangutans.You contribute to the work in Borneo to rescue, rehabilitate and reintroduce orphaned orangutans and secure rainforests for them to return to.
Prevention through information.You contribute to the awareness work to protect the critically endangered orangutan and its last habitats and the work to eliminate the threats to the orangutan.
Save the Orangutan is registered by the Charity Commission of England and Wales, Charity Registration Number: 1133204