In 2020, 12 orangutans have been rescued by the authorities and our partner BOS Foundation. Of these, 7 were rescued after the pandemic hit and therefore the team followed special procedures. Among the rescued orangutans are Jeni and Alexander who now live at the Nyaru Menteng Rehabilitation Centre.
The year 2020 has been a challenging year in many ways, also when it comes to saving orangutans. The rehabilitation centres are closed to visitors and a number of measures have been taken at the centres and by staff to protect the orangutans from getting infected.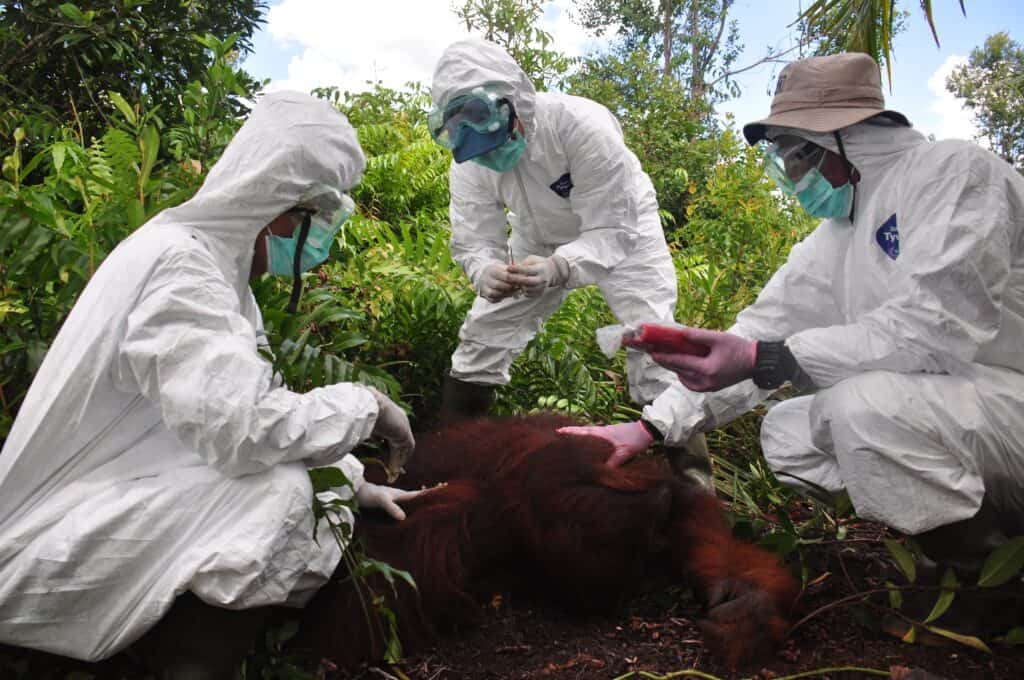 Read more: Here are our efforts against COVID-19
When the COVID-19 pandemic escalated in March, BOS Foundation temporarily suspended all release and rescue activities to protect the orangutans. However, it was only a matter of time before there would be an orangutan in desperate need of help. Therefore, our partner BOS Foundation prepared routines for how to best assist with rescue activities in a corona safe way. Emergency rescue protocols and a special COVID-19 quarantine area were prepared so if the situation required to take in a new orangutan, it would not be at the risk of the other orangutans or staff.
Cova needed help
About 5 weeks after the lockdown of the centres, BOS Foundation got the first call from the Central Kalimantan Natural Resources Conservation Agency (BKSDA) requesting their help to rescue an orangutan from an area of conflict. The rescued orangutan was adult male Cova. Despite hazmat suits and a minimalised team the rescue mission went well.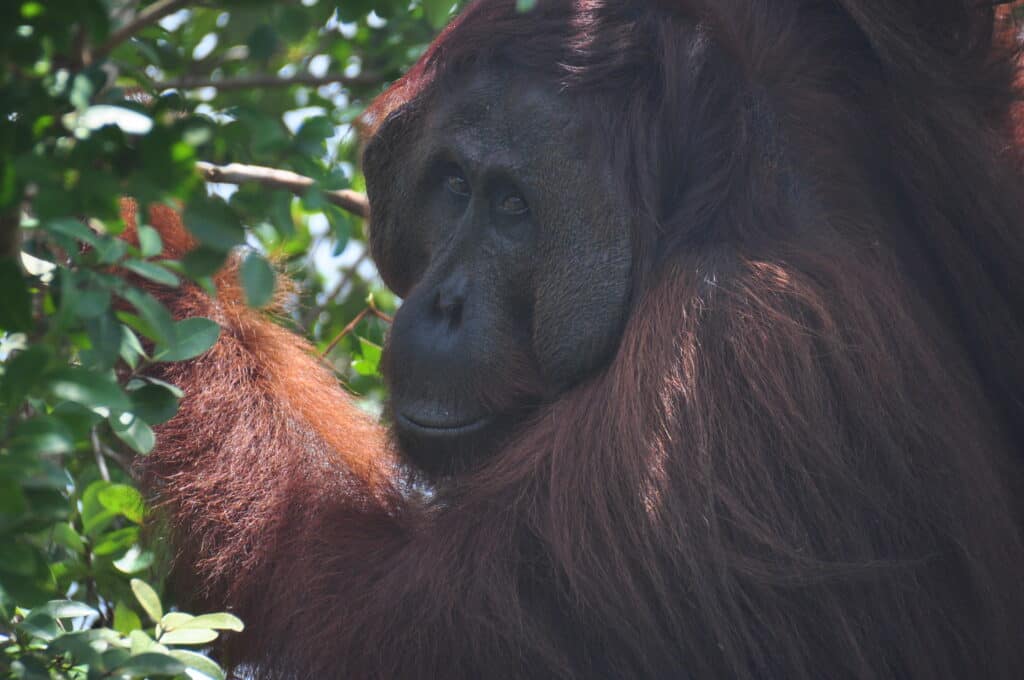 In total, 12 orangutans have been rescued in 2020 – the first you can read about here.
Seven of the orangutans were rescued after the pandemic hit.  Usually, orangutans are either rescued from an area of conflict, such as an orangutan intruding on a human settlement, or from being kept as pets. This year, most rescues have been from areas of conflict.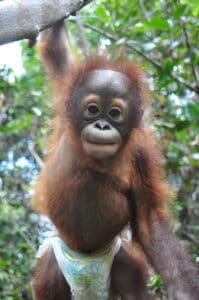 Nyaru Menteng's two new residents
Since the centres closed to visitors, two new orphaned orangutans have moved in at the Nyaru Menteng Rehabilitation Centre. The female Jeni was in desperate need of veterinary attention. The second orangutan was infant boy Alexander, who had lost his mother and needed a surrogate mother to raise him in the absence of his own.
Despite not coming from captivity in a human home, both still underwent special COVID-19 quarantine at the centre before being integrated with the rest of the orangutans at Nyaru Menteng.
The five other orangutans rescued since lockdown are adults. They have all been moved to safer areas in the rainforest.